Ruta Sorolla en Valencia
La Ruta Sorolla es un mapa interactivo que señala cerca de treinta puntos de interés cultural de la ciudad de Valencia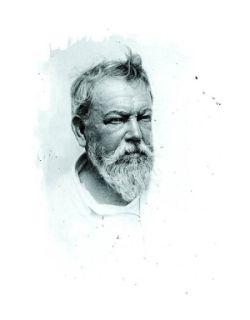 Description:
Actividades de ocio
Type: Rutas y excursiones
Dates:

Starts: 31/01/2012
Ends: 31/12/2020
La Consellería de Turismo, Cultura y Deporte acaba de poner en marcha una página Web donde se da a conocer la denominada Ruta Sorolla.
La Ruta Sorolla señala veintinueve puntos de interés cultural de la ciudad de Valencia relacionados con la vida y obra de Joaquín Sorolla. Comienza en las inmediaciones de la Lonja de la Seda, en el barrio en el que nació el artista. El recorrido llega hasta la playa de la Malvarrosa, quizás el lugar más frecuentado por el pintor, que realizó allí algunas de sus obras más importantes.
Cada punto de interés está acompañado por un texto que explica la relación de Sorolla con el lugar, enlaza y da información complementaria del mismo. Pinchando sobre las ilustraciones se accede a una galería de imágenes actuales y de la época que nos acercan a la historia de la Valencia de hace un siglo y a la vida y la obra de Joaquín Sorolla.
El recorrido comienza emulando lo que Joaquín Sorolla denominó en varias ocasiones "su paseo": una nostálgica caminata por los lugares que había frecuentado en su infancia y juventud, antes de instalar su hogar y estudio definitivamente en Madrid.
1 Casa natalicia de Joaquín Sorolla
2 Iglesia de Santa Catalina
3 Residencia de la familia Sorolla Bastida (1864-1865)
4 Hogar adoptivo de Joaquín y Concha Sorolla Bastida desde 1865
5 Antiguo emplazamiento de la Escuela de Artesanos de Valencia
6 Escuela de Artesanos de Valencia
7 Centro del Carmen
8 Estudio fotográfico y domicilio de los García del Castillo
9 Antiguo emplazamiento de la Sociedad Recreativa El Iris
10 Primer estudio de pintura de Joaquín Sorolla
11 Segundo taller de pintura de Sorolla
12 Escalones de la Lonja. Escenario de la obra "El grito del palleter"
13 Iglesia de San Martín
14 Casa Natalicia de San Vicente Ferrer. Escenario de la obra "Exvoto"
15 Casa Museo Benlliure
16 Ayuntamiento de Valencia
17 Catedral de Valencia
18 Plaza redonda
19 Iglesia de los Santos Juanes
20 Palacio de la exposición
21 Casilicio de la Virgen de los Desamparados en el Puente del mar.
22 Círculo de Bellas Artes de Valencia
23 Museo de Bellas Artes de Valencia
24 Playa de la Malvarrosa. Casa Museo de Vicente Blasco Ibáñez
25 Antiguo Asilo de San Juan de Dios. Hospital Valencia al mar
26 Casa dels bous
27 Monumento "Valencia a Sorolla"
28 Cementerio General de Valencia
29 Colección pictórica del Museo Lladró

Para más información:
Institución Sorolla de Generalitat Valenciana
C/ Museo, 2
46003 Valencia
Tel.: 961 922 660
Fax: 961 922 641
institucionsorolla@gva.es
This office does not assume responsibility for sudden changes or variations of the events published on this site.