Programación del Ivam de Valencia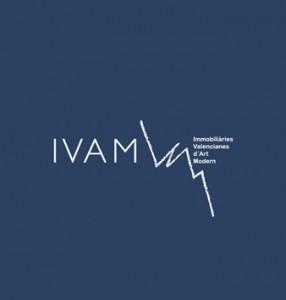 Description:
Actividades culturales
Dates:

Starts: 01/01/2012
Ends: 31/12/2014
El Instituto Valenciano de Arte Moderno IVAM, tiene como objetivo el conocimiento, tutela, fomento y difusión del arte moderno y contemporáneo. Su programa de actividades incluye la exhibición de sus fondos artísticos, la organización de exposiciones temporales y la edición de catálogos y otras publicaciones que profundizan en los temas tratados en estas muestras, así como la celebración de conferencias, cursos, talleres y conciertos relacionados con las exposiciones organizadas y con otros campos del arte actual.
Cuenta con dos espacios: el Centre Julio González, un edificio de nueva construcción inaugurado en 1989 que presenta los fondos del museo junto a otras muestras de carácter temporal y la Sala de la Muralla, ubicada en los sótanos del edificio que conserva restos de la antigua fortificación medieval de la ciudad, y que actualmente alberga exposiciones temporales.
Calendario y horario de apertura al público.
HORARIO
De martes a domingo y festivos de 10.00 a 20.00 hrs.
Lunes cerrado, salvo fiesta nacional o autonómica
PRECIOS
Entrada general: 2 euros
Estudiantes / Carnet Jove: 1 euros
Jubilados / pensionistas: Entrada libre
PROGRAMACIÓN DEL IVAM
· Caligrafía china moderna. Obras de Gu Gan y Pu Lieping, del 27/09/2012 al 13/01/2013
· Antoni Miró, del 13/11/2012 al 13/01/2013
· Las Musas de Juan Ripollés, del 22/11/2012 al 20/01/2013
· Ignacio Pinazo. Colecciones en diálogo, del 25/10/2012 al 27/01/2013

· El Ivam rinde Homenaje a Andreu Alfaro, del 25/12/2012 al 31/01/2013
· De Picasso a Koons. Joyas por Artistas, del 04/12/2012 al 17/02/2013
· América, América. Colección Ivam, del 12/12/2012 al 24/02/2013
· ¡Viva Valencia!, del 31/01/2013 al 14/04/2013
· Arte y Religiosidad. Ser y Huella. José Cosme, del 05/02/2013 al 21/04/2013

· Jorge Pineda, del 07/02/2013 al 02/05/2013

Para más información:
Instituto Valenciano de Arte Moderno, IVAM
Guillem de Castro, 118
46003 Valencia
Tel: 96 386 30 00
ivam@ivam.es

This office does not assume responsibility for sudden changes or variations of the events published on this site.