Noves Donacions en la Sala Estudi General de La Nau de Valencia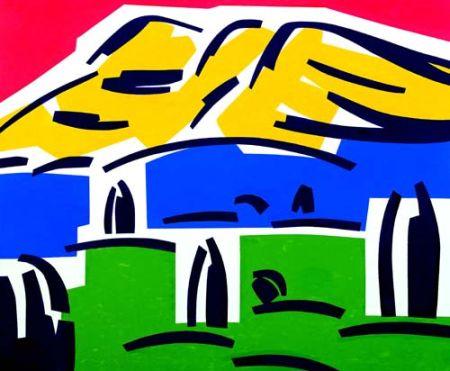 Description:
Actividades culturales
Dates:

Starts: 22/02/2013
Ends: 27/02/2013
En primer lugar, nos encontramos con dos piezas de Anzo, donadas una por su familia y otra por su hija Amparo Iranzo. El artista José Iranzo Almonacid, Anzo (Utiel, 1931 - Valencia, 2006), es un notable representante de la corriente Crónica de la Realidad y del mejor pop art español. Las dos piezas que recibimos en esta ocasión complementan las que ya existen en la colección y nos permiten arrojar una mirada panorámica sobre la producción completa de este pintor.
Se incorporan seis obras del artista Javier Calvo (Valencia, 1941) ejecutadas entre los años 1972 y 1976. Se trata de tres obras sobre papel pertenecientes a su paso por Antes del Arte y tres obras pictóricas, todas ellas no figurativas y enmarcadas en el territorio de la abstracción geométrica.
Podemos contar con la incorporación de una obra sobre papel de Manolo Gil (Valencia, 1925-1957), gracias a la generosidad de su hija Elsa Gil. Se trata de una curiosa obra bifronte de los años cincuenta de este autor, cuyo nombre es un referente clave del arte valenciano del siglo xx. Gil fue una figura destacada dentro del Grupo Parpalló, el colectivo impulsado por Vicente Aguilera Cerni en pro de la renovación del arte valenciano de posguerra.
De Simeón Saiz Ruiz (Cuenca, 1956) se integra en la colección un políptico que representa unas banderas anarquistas en las cuatro combinaciones posibles de distribución del rojo y el negro según la diagonal esté en un sentido o en otro. En esta pieza el autor ha logrado escindir semióticamente la imagen icónica de la bandera de sus asociaciones socioculturales. Curiosamente, esta obra participó en la 4.ª Bienal Martínez Guerricabeitia en 1996.
Gerardo Stübing (Valencia, 1957), miembro de la comunidad universitaria, aporta una obra que pretende ser una alegoría de la biodiversidad y la evolución que caracteriza la vida. Cada una de las placas de aluminio inseridas en su díptico representa un organismo vivo imaginario de los cuatro reinos de los seres vivos, que parten de una estructura organizada para pasar a una caótica, y que paradójicamente garantiza, gracias a la evolución selectiva, la perpetuidad de las especies.
Junto a las obras donadas a través del Patronato Martínez Guerribecabeitia, se suman las que Vicent Álvarez y Rubio, que fue director de los Servicios Jurídicos de la Universitat de València y miembro del Consell Valencià de Cultura, ha donado a la Universitat de València en memoria de su fallecida esposa Elia Serrano.
ENTRADA LIBRE
HORARIO
De martes a sábado, de 10.00 a 14.00 y de 16.00 a 20.00 horas.
Domingos de 10.00 a 14.00 horas.
Para más información:
LA NAU
Calle Universidad, 2
46003 Valencia
Tlf.: 963 983 469
This office does not assume responsibility for sudden changes or variations of the events published on this site.