Mónica Ridruejo. Eikonoma en el Ivam de Valencia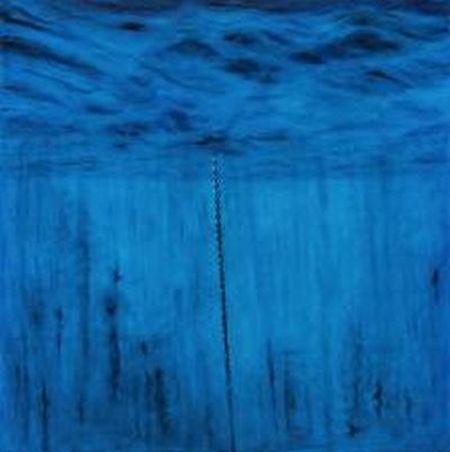 Description:
Actividades culturales
Dates:

Starts: 07/03/2013
Ends: 12/05/2013
La obra pictórica y escultórica de la exposición, inéditas, son piezas de gran formato, articuladas en la evocación temática de elementos marinos comunes, como cabos, boyas o cadenas, y sus colores variados, intensos o sutiles. Los hallazgos pictóricos que propone Mónica Ridruejo deambulan entre lo figurativo y lo expresionista, y están compuestos por objetos, texturas y fondos inicialmente reconocibles.
El juego visual del que ofrece asombra gracias a sugerencias y simbologías alternativas a las habituales. Los cuadros dispensan un trato amigable a objetos anónimos creados para su resistencia, para su fortaleza, para su rotundidad.
Mediante el uso de una paleta variada, vehemente y vital, Ridruejo nos persuade de la contemplación sensitiva de objetos inanimados.La obra escultórica despliega figuras tan nítidas como afables. Conforma espacios inéditos y equilibrios contingentes, con materiales y colores que nunca antes se habían empleado para tratar estas simbologías.
EIKONOMA es un conjunto de matices, figuras, formas y volúmenes que contienen sensualidad, evocación y sugerencias; que se imponen a su mismidad y que abren una mirada optimista y satisfecha dirigida hacia lo habitual.
HORARIO
De martes a domingo, de 10.00 a 19.00 horas.
Lunes cerrado
Para más información:
Instituto Valenciano de Arte Moderno. IVAM
Guillem de Castro, 118
46003 Valencia
Tel: 96 386 30 00
ivam@ivam.es
This office does not assume responsibility for sudden changes or variations of the events published on this site.