Los Dibujos del Escultor de Mariano Benlliure, en La Casa-Museo Benlliure de Valencia
En el 150 aniversario de su nacimiento
La Casa-Museo Benlliure acoge hasta abril de 2013, una selección de dibujos, algunos de ellos esbozos de las obras del artista valenciano, que se encontraban en los fondos municipales y que el Ayuntamiento ha decidido exponer por primera vez para que todos los valencianos disfruten de la obra del escultor con motivo del 150 aniversario de su nacimiento.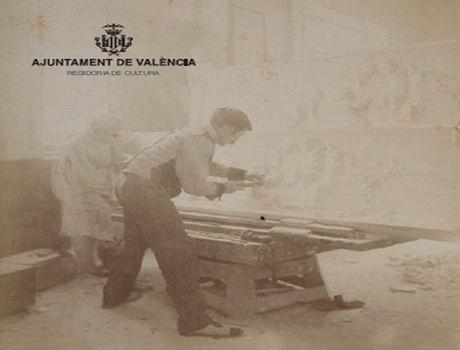 Description:
Actividades culturales
Dates:

Starts: 20/11/2012
Ends: 30/04/2013
La exposición, "El dibujo del escultor", ha sido concebida como un nuevo homenaje a Mariano Benlliure, uno de los artistas valencianos más importantes y reconocidos de todos los tiempos.
"El dibujo del escultor" reúne unos 80 esbozos, con motivos y retratos infantiles, temas taurinos, y elementos ornamentales funerarios, todos ellos un buen ejemplo del quehacer artístico del escultor valenciano, como el detalle de "Machaquito entrando a matar de paisano". Además, la muestra se completa con esculturas del autor, entre las que destacan un busto de la Duquesa de Alba, que Benlliure realizó cuando Cayetana Fitz-James Stuart y Silvaenía 4 años, y dos pebeteros del panteón de la familia Moroder, que han sido donados recientemente al Ayuntamiento.
Se trata de una cuidada selección de obras que pertenecen en su integridad a los fondos municipales, nutridos gracias a la generosa aportación del propio artista y sus familiares, y a la encomiable actitud de numerosos valencianos que, de forma altruista, han considerado oportuno hacer donación a la ciudad de sus obras y compartir de este modo su disfrute con los ciudadanos.
Animamos a todos los valencianos y a quienes visitan la ciudad a conocer está muestra en la que disfrutarán de la genial habilidad de Mariano Benlliure en un marco tan atractivo y apropiado como la casa que perteneció a su querido hermano José, hoy convertida en Casa-Museo, que recrea la vida del siglo pasado y es una joya del patrimonio artístico de Valencia.
HORARIO
Desde el 15 de marzo hasta el 15 de octubre:
- Martes a sábado,de 10.00 a 14.00 y de 15.00 a 19.00 horas
- Domingo y Festivos, de 10.00 a 15.00 horas
Desde el 16 de octubre hasta el 14 de marzo:
- Martes a sábado, de 10.00 a 14.00 y de 15.00 a 18.00 horas
- Domingo y Festivos, de 10.00 a 15.00 horas
Para más información:
CASA MUSEO BENLLIURE
C/ Blanquerías, 23
46003 Valencia
Tlf.: 963 911 662
This office does not assume responsibility for sudden changes or variations of the events published on this site.