A la Luz del Calixtino en el Centro del Carmen de Valencia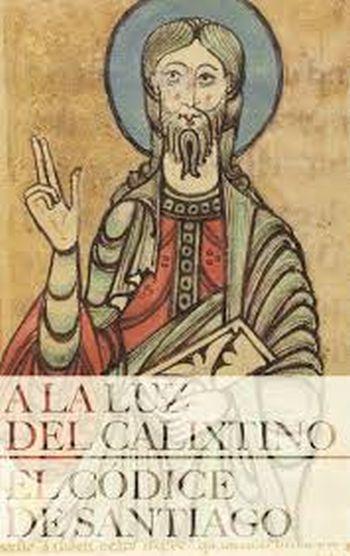 Description:
Actividades culturales
Dates:

Starts: 04/03/2013
Ends: 31/03/2013
Se trata de una muestra muy didáctica sobre la historia y los contenidos del Códice Calixtino, el ambiente cultural en el que nació, la mentalidad de la época, la catedral y la ciudad de Santiago en el siglo XII además de una síntesis de la historia del Camino de peregrinación y sus valores culturales.
"A la luz del Calixtino. El códice de Santiago", que podrá verse hasta el 31 de marzo en el Centro del Carmen, está organizada por Turismo de Galicia en colaboración con la Fundación Catedral de Santiago, el Museo do Pobo Galego y, en esta ocasión, con la Generalitat Valenciana a través del Consorcio de Museos de la Comunitat Valenciana y con la Asociación de Amigos del Camino de Valencia.
Algunas de las piezas que se pueden ver en la muestra son originales y otras son ediciones facsímil, como una reproducción del Códice Calixtino del siglo XII; una pieza original de un capitel geminado medieval de una casa compostelana; un facsímil de la cruz donada por el rey Afonso III en 874 -pieza de oro y pedrería realizada en 2004-; un libro original con una escena de la peregrinación con grabados del siglo XVI o un rosario de azabache y plata del gremio de Azabacheros de Santiago del siglo XIX.
Además, pueden verse fotografías ampliadas de miniaturas del Códice; la reconstrucción virtual de un altar mayor románico de la catedral de Santiago según una descripción del Libro V del Calixtino y también gozar de la música ambiental de la exposición que procede de las notaciones originales del Códice Calixtino.
La muestra se completa con textos, fotografías y la posibilidad de visión completa del Códice en edición digital, así como diversas recreaciones audiovisuales basadas en datos del Libro V del Códice y de un programa de visita virtual a la Basílica Jacobea denominado Libro de Pedra.
También incluye importantes ejemplos de la creatividad artística contemporánea, en especial las láminas originales de Francisco Leiro que acompañan a la primera edición íntegra en gallego del Codex, mientras que artistas como Luis Gabú, Santy López, Tino Viz, Eutropio Rodríguez y Silvia Steinbach ilustran con sus fotografías la vigencia de una serie de textos originales del Liber Sancti Iacobi. Se trata de un maridaje perfecto entre el pensamiento del siglo XII y la vivencia actual de la peregrinación compostelana en el siglo XXI.
Para más información:
Museo Centro del Carmen
C/ Museo, 2
46003 Valencia
Tlf.: 96 192 26 40

This office does not assume responsibility for sudden changes or variations of the events published on this site.