La Habana del Flaco en el MuVIM de Valencia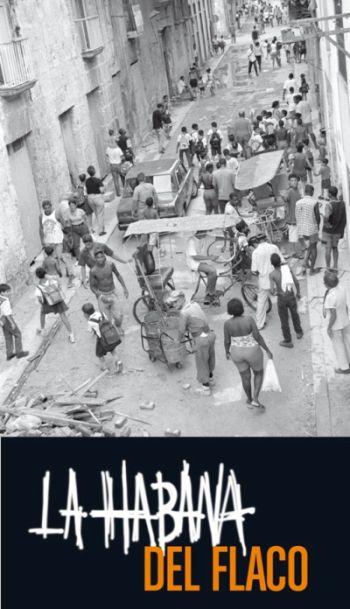 Description:
Actividades culturales
Dates:

Starts: 23/01/2013
Ends: 24/02/2013
LA HABANA DEL FLACO es el título de la exposición de José García Poveda, alias "El Flaco", instalada en la Sala Parpalló del MuVIM.
Su contenido es un recorrido fotográfico por la vida y la cultura habanera, con el material documental dividido en seis sugerentes secciones: Korda y Ché, La ciudad, La gente, El éxodo, Fidel, El Papa y el rey y El Malecón.
Es una exposición de fotografías, pero no sólo eso. Se trata de la narración, a través de imágenes y textos, del descubrimiento de un lugar en el mundo en el que José García Poveda (Mula, 1950) se reconoce y, por tanto, de la descripción de un lugar de sí mismo. La Habana del Flaco articula la mirada limpia de un fotógrafo que empieza a internacionalizar su trabajo y que lo hace con vocación periodística y madurez vital.
El azar hizo que su objetivo recalara en la capital cubana, en los noventa, durante el llamado Periodo Especial, el que sucedió a la caída del muro de Berlín y, por ende, el que inició el final de las ayudas rusas al régimen castrista. La década en que el mundo dudó, además, de la veracidad de un ideario político.
Acceso gratuito
HORARIO
De martes a sábado, de 10.00 a 14.00 y de 16.00 a 20.00 horas. 
Domingo y Festivos, de 10.00 a 20.00 horas.
Para más información:
MuVIM
Calle de Quevedo, 10 
46001 Valencia
Tlf.: 963 883 730
This office does not assume responsibility for sudden changes or variations of the events published on this site.