Exposición Colectiva en la Galería Rosalía Sender de Valencia
Una exposición para visitar y disfrutar.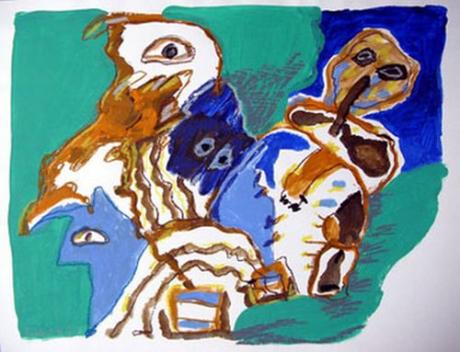 Description:
Actividades culturales
Dates:

Starts: 31/01/2013
Ends: 23/03/2013
Exposición de diecisiete artistas de la galería y dos pintores nuevos: Coloma y Enric Balanzá que, aunque no exponen habitualmente con nosotros sí que mantenemos una relación fluida y los hemos expuesto en algunas ferias.
Las obras de esta colectiva, todas de tamaño discreto y precio asequible, abarcan una gran variedad de estilos y tendencias.
Encontramos desde el surrealismo de Matta hasta el expresionismo de Lucebert, pasando por el trazo matérico de Guinovart o la delicada línea de Alfaro. Tenemos obras más internacionales como las de Adami o Brecht y algunas más nuestras como las de Toledo, Molina o Rosa Torres.
Algunas son históricas como el collage de Castellano (1958) o el gouache de Salvador Victoria (1993) pero la mayoría son de realización reciente, como el retrato de JJ.White, el dibujo de Juan Vida o el divertido cuadro de Manchas. No hemos olvidado a los jóvenes valencianos, representados con un magnífico paisaje de Inmaculada Martínez, otro más experimental de Anna Sanchis o los siempre atractivos cuadros de Maestre Yago.
Currículum
ADAMI * ALFARO * ANNA SANCHIS * BRECHT * COLOMA * ENRIC BALANZÀ * GUINOVART * INMACULADA MARTÍNEZ * J.J.WHITE * JUAN VIDA * LUCEBERT * MAESTRE YAGO * MANCHAS * MATTA * MOLINA CIGES * ROSA TORRES * SALVADOR VICTORIA * TOLEDO * VICENTE CASTELLANO
Para más información:
Galeria de Arte Rosalia Sender, S.L.
Calle del Mar, 19
46003 Valencia
Tlf.: 963 921 851
This office does not assume responsibility for sudden changes or variations of the events published on this site.