El Belén de la Catedral. Valencia 2012 - 2013
En la capilla de San Luis Obispo, en el lado izquierdo de la nave central de la Seo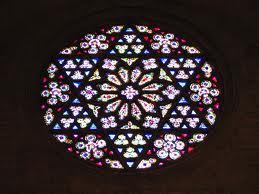 Description:
Actividades de ocio
Type: Navidad
Dates:

Starts: 27/11/2012
Ends: 08/01/2013
El arzobispo de Valencia, monseñor Carlos Osoro, ha bendecido el belén de la Catedral que, por primera vez después de más de 70 años, recuperará figuras a tamaño natural.
De esta manera, el belén, instalado en la capilla de San Luis Obispo en el lado izquierdo de la nave central de la Seo, pretende conmemorar de nuevo la tradición de las representaciones que sobre el Nacimiento se realizaban desde el siglo XIV en la Catedral así como el auto sacramental sobre esta misma temática escenificado durante los siglos XV y XVI.
La capilla de San Luis Obispo acoge un total de 11 figuras a tamaño natural que representan la escena del Nacimiento, con la mula y el buey al fondo más pequeños para crear sensación de profundidad, la adoración de los tres Reyes Magos y de los pastores.
Las figuras, que tienen de 1,70 metros de altura, realizadas en pasta cerámica y vestidas con telas que evocan los trajes de la época, están situadas dentro de una estructura de madera que recrea un pesebre, ha añadido.
Las imágenes están realizadas por el artista belenista José Luis Mayo en su taller de Madrid y fueron mostradas a los participantes del 50º Congreso Nacional Belenistas organizado por la Asociación Valenciana de Belenistas el pasado mes de octubre en Valencia.
Igualmente, Pedro Ródenas ha montado en un lateral en el exterior de la capilla tres dioramas que suman 4,5 metros de largo y un metro de profundidad con más de un centenar de figuras que representan las escenas de la búsqueda de posada, el nacimiento y el taller de Nazaret. Las imágenes de 14, 11 y 7 centímetros de altura están hechas con barro y posteriormente pintadas.
En las escenas de los dioramas se representan edificios como el castillo de Herodes, algunos personajes realizando oficios como vendedores, posaderos y alfareros o soldados romanos, entre otros.
La obra cuenta con el patrocinio de la Fundación Caja Murcia y la colaboración del Cabildo metropolitano. La muestra permanecerá abierta al público desde el próximo miércoles, hasta el 8 de enero, en horario de 10:30 a 13.30 horas, y de 16 a 20 horas, de lunes a viernes; los sábados, por las mañanas de 10:30 a 13.30 horas y, por las tardes, de 16 a 18 horas, y los domingos permanecerá abierto de 11 a 14 horas.
Más de 350.000 personas visitaron el pasado año el belén durante el mes que permaneció expuesto en el interior de la Catedral.
This office does not assume responsibility for sudden changes or variations of the events published on this site.