Dos años no son nada… en La Rambleta de Valencia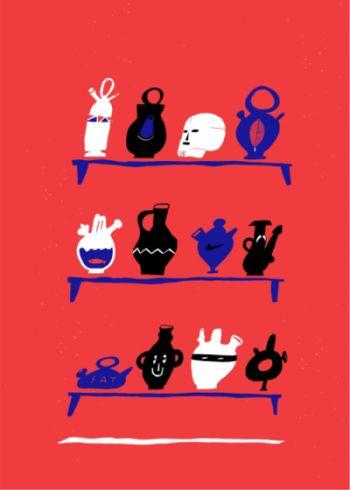 Description:
Actividades culturales
Dates:

Starts: 18/01/2013
Ends: 10/03/2013
"Dos años no son nada..." es una muestra compuesta por 9 de los artistas que actualmente forman parte de la galería y que han tenido sus respectivas exposiciones individuales a lo largo de estos dos años de existencia de Espai Tactel. Desde los "garabatos" de Agustín Esteso, los cadáveres exquisitos vía net-art de Carlos Sáez, las máscaras tribales hechas con rotuladores de David Gómez Maestre, las instantáneas intimistas y delicadas de Carles Rodrigo, los dibujos macarras de Martín López Lam, los seres imaginarios "Borgianos y Bosquianos" de los Hell´O Monsters, los dibujos vectoriales y las composiciones estenopéicas de Chuso Ordi, hasta las fotos y los dibujos de Paco y Manolo & Sito Mújica ... Nueve formas de entender el arte y la vanguardia filtradas por un denominador común: Espai Tactel. ¡Feliz aniversario!
Exposición colectiva de ESPAI TACTEL por su segundo aniversario:
Agustín Esteso
Carlos Sáez
David Gómez Maestre
Carles Rodrigo
Martín López Lam
Hell´O Monsters
Chuso Ordi
Paco y Manolo & Sito Mújica
HORARIO DEL CENTRO (a excepción de la Biblioteca):
De 10.00 a 21.00 horas.
Lunes cerrado

COMO LLEGAR
· Autobús EMT: líneas 9, 10, 182 y N6
· Metrorbital: líneas 1 y 2
· Metro (FGV): líneas 1 y 5 (Parada Patraix o Parada Safranar)

Para más información:
LA RAMBLETA, Espai d'Art i Experiències
Bulevar Sur esquina C/ de Pío IX
46017 Valencia
Tlf.: 960 011 511
This office does not assume responsibility for sudden changes or variations of the events published on this site.