Descubre el sabor de las Fallas de Valencia
En Fallas, descubre los menús especiales y ven a disfrutar del fuego y de los fogones.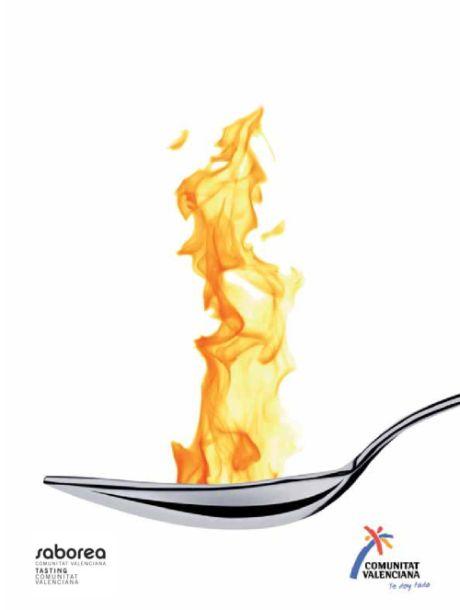 Description:
Actividades de ocio
Type: Gastronomía
Dates:

Starts: 08/03/2013
Ends: 19/03/2013
CONDICIONES
· Los precios especificados incluyen IVA.
· Los precios son por persona y menú.
· Los menús propuestos incluyen lo que se especifica (bebida, café o postre pueden no estar incluidos).
· La vigencia de los menús es del día 8 al día 19 de marzo 2013.
· Se recomienda reservar con antelación.
· Los horarios para el servicio de comidas es de 13.00 a 16.30 hrs. y el de cenas de 20.00 a 23.00 hrs.
(este horario puede variar según establecimiento).
· Cualquier información debe consultarse con los establecimientos.
RESTAURANTES
· Restaurante Abadía d´Espí
· Restaurante Tridente Hotel Neptuno
· La Bodegueta Nou Moles
· Restaurante Dehesa Santa María
· Restaurante Palace Fesol
· Tapería Hispania
· Favela Bar
· Restaurante La Cuna del Bou
· Restaurante LaLola
· Tapelia las Cortes
· Comedor Hermandades del Trabajo
· Sorolla Coffee Break
· Suc de Lluna
· Plaer de Ma Vida
· Pica´p Bar
· 17 Peccatti
· Restaurante Mulandhara
· La Cigrona
· Restaurante La Riuà
· Les Graelles & Alameda Palace
· El Loco Bocadito
· Restaurante Cervecería Hermanos Barberá
· Taberna Triana
· L´Estimat
· La Marcelina
· Bar Turis 2
· Messana
· Nolita Space
· Restaurante Wakaya Lounge
· Edificio Alameda Cafetería-Restaurante
· Saint Martin Official Irish Pub
· Restaurante Mare Nostrum II
· Arrocería Huerto de Santa María
· L´Alquería Santa Ana
· Restaurante Mediterráneo
· Restaurante El Cordobés
· Restaurante El Mirador del Castell
· Restaurante Olivos
· Bergamonte
· El Tinell de Calabuig
· Hotel Restaurante La Mozaira
· Arrocería Hispania Masía de las Estrellas
· Arrocería Hispania
· Restaurante Camí Vell
· Restaurante Puzol
· Restaurante El Rincón del Faro
· Restaurante Mar de Oro
NOTA
Las ofertas contenidas en la presente Web son ajenas as la Agència Valenciana del Turisme, que se limita a facilitar su difusión.
This office does not assume responsibility for sudden changes or variations of the events published on this site.