Concierto Fallas Homenaje a Queen
El 9 de marzo, la música en directo seguirá con un homenaje a la mítica banda de rock británica Queen.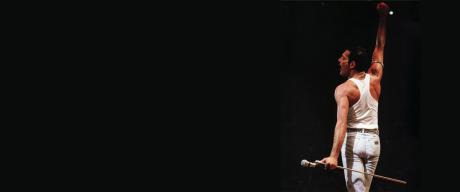 Description:
Actividades culturales
Dates:

Starts: 09/03/2013
Ends: 09/03/2013
Entre los músicos que participarán en este homenaje se encuentran integrantes de Mago de Oz, Obús, Tahúres Zurdos y M-Clan, tocarán algunos de los más grandes y conocidos temas de Queen.
El homenaje a Queen irá precedido por las actuaciones de distintos grupos galardonados en el concurso 'Sona la Dipu', que impulsa la Diputación de Valencia.
El equipamiento técnico previsto prevé una potencia de sonido de 40.000 watios, 150.000 watios de iluminación, y una pantalla gigante de lámparas leds en el centro del escenario.
Como conseguir tu entrada: Hay distintas maneras de conseguirlas. Desde el 4 de febrero se pueden reunir las contra etiquetas de los tercios de Amstel que se sirven en bares y restaurantes. Y a partir del 18 de febrero cada persona podrá canjear 14 etiquetas por 1 invitación doble en la sede de Cadena 100 en Valencia, Pasaje Dr. Serra, 2, 5º, horario: L-V de 9 a 15h y de 16:30 a 19:30h.
Otro modo de asistir al Conciertazo Amstel Fallas es mediante los packs de producto disponibles en los hipermercados Carrefour de Valencia a partir del 25 de Febrero, donde podrán encontrar rascas con los que conseguir regalos directos e invitaciones para el 8 de marzo. Además, en el perfil de Twitter de Amstel, a partir del 25 de febrero, van a sortearse 100 invitaciones individuales para los conciertos.
Lugar: Jardines del Real-Viveros.
Los Jardines de Viveros abrirán sus puertas a las 20.00 horas
This office does not assume responsibility for sudden changes or variations of the events published on this site.