Concierto Benéfico "Estic en els Desamparats" en el Palau de la Música de Valencia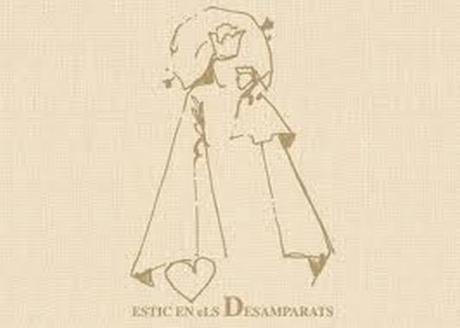 Description:
Actividades culturales
Dates:

Starts: 31/01/2013
Ends: 31/01/2013
Organizan Corte de Honor Virgen de los Desamparados y Fundación Maides
Concierto benéfico cuya recaudación irá integra a la Obra Social de la Fundación Maides. Será a las 20.00 hrs. en el Palau de la Música de Valencia y su Precio será de tan solo 10€.
Con la actuación de:
Escolanía de Ntra. Sra de los Desamparados
Martini Quartet Piano
Coro Universitario Sant Yago
Recaudación íntegra Maides • Fila 0
• Bankia: 2038 6309 1560 0002 8645
• La Caixa: 2100 4459 51 0200076700

Venta de entradas:
El Micalet. Tienda de artículos religiosos y cerámica valenciana. C/ Miguelete nº 3 bajo (Valencia)
1700 Indumentaria valenciana. C/ Joaquin Costa nª 29 bajo (Valencia)
Colaboran:
ARCHICOFRADIA DE LA VIRGEN
HERMANDAD DE SEGUIDORES
AYUNTAMIENTO DE VALENCIA
CÁRITAS
CADENA COPE
JUNTA CENTRAL FALLERA
PEÑA VALENCIANISTA POR LA SOLIDARIDAD
NUEVO CENTRO
SAFTA
IMPRENTA ROMEU
PALAU DE LA MÚSICA DE VALENCIA
GREMIO DE SASTRES Y MODISTAS
FUNDACIÓN POR LA JUSTICIA
ASOCIACIÓN DE ANTIGUOS ALUMNOS DE JESUITAS
LEVANTE -EMV
VLC CIUDAD
COLEGIO DEL ARTE MAYOR DE LA SEDA
AVACU
Para más información:
Fundación Maides
Basílica, Pl. Virgen, 6
46003 Valencia
Tel. 961 100 656
info@fundacionmaides.org

This office does not assume responsibility for sudden changes or variations of the events published on this site.