Colección cientificomédica de la Universidad de Valencia en el Palacio de Cerveró de Valencia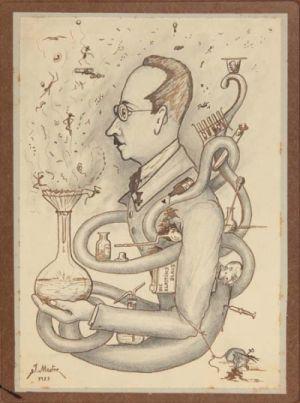 Description:
Actividades culturales
Dates:

Starts: 20/12/2012
Ends: 20/12/2014
La medicina, la ciencia y la tecnología son actividades sociales. Su desarrollo responde a toda una serie de normas y valores característicos de contextos históricos específicos. De hecho, a lo largo de la história el conocimiento de la naturaleza se ha inscrito en un conjunto de relaciones con otras formas sociales, políticas y culturales, y ha contribuido asi a modelar la existencia individual y colectiva.
Esta exposición proporciona algunos ejemplos de como han participado la medicina, la ciencia y la tecnología en los procesos de transformación de las sociedades modernas. Las preguntas abiertas que se plantean permiten profundizar sobre diferentes puntos relacionados con la producción de conocimiento y la práctica médica y científica. Para empezar, se plantea la dificultad de definir los profesionales de la ciencia y la importancia de las contribuciones de los científicos aficionados. Seguidamente, se presentan las relaciones de poder entre los expertos y los profanos, en las que destaca el papel del conocimiento de los expertos en el desarrollo de las sociedades modernas entrelazando los vínculos que han mantenido con la justícia, la salud pública y la acción contra el riesgo.
Además, se muestra como incorpora el desarrollo de la actividad científica una importante carga política, ideológica y social. También se profundiza en la cuestión de como ha mobilizado la presencia constante de diverses enfermedades entre la población valenciana a lo largo de la história todos los recursos al alcance de todos. Finalmente, se pone de relieve como se ha manifestado la exclusión de género a través de la devaluación de las actividades que han realizado fundamentalmente las mujeres así como las dificultades que han tenido para su profesionalización.
HORARIO
De lunes a viernes, de 09.00 a 20.00 horas
Para más información:
Palacio de Cerveró
Pza. Cisneros, 4
46003 Valencia
Tlf.: 963 926 229

This office does not assume responsibility for sudden changes or variations of the events published on this site.