Caligrafía china moderna. Obras de Gu Gan y Pu Lieping en el Ivam de Valencia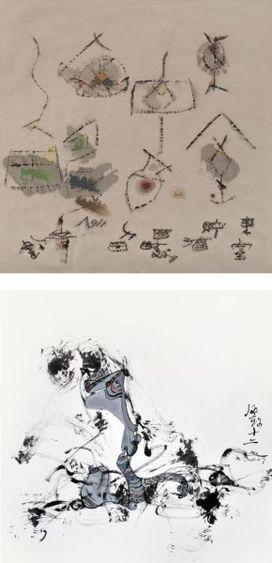 Description:
Actividades culturales
Dates:

Starts: 27/09/2012
Ends: 13/01/2013
Con el fin de consolidar el intercambio cultural entre China y España, la Asociación Cultural Internacional de Shanghái (SICA) presentará en la Sala de la Muralla del IVAM la exposición La caligrafía moderna china: Gu Gan y Pu Lieping. Esta propuesta reúne cincuenta obras de ambos artistas que revelarán al público visitante una novedosa interpretación de la cultura china, a través de la combinación de la tinta y la aguada tradicional que reutiliza los símbolos de la caligrafía china. La nueva era de desarrollo cultural en China ha experimentado la novedosa interpretación de esta innovación, plasmada por Pu Lieping en la combinación de las técnicas orientales tradicionales con los caracteres chinos, desde la perspectiva de un maestro de la caligrafía de este país. Su esencia reside en la enérgica colisión de la lógica procedente de la integración de colores y líneas, autonomía y despojamiento, de la fuerza de la pasión estética y el componente racional de los símbolos caligráficos chinos y su expresión más perfecta.
Los casi diecisiete años de desarrollo de la caligrafía moderna han visto como muchos de los artistas en activo la han tomado como su principal técnica de expresión, entre los que se encuentra Gu Gan, que se ha convertido, sin duda alguna, en una de las figuras más destacables en el prolongado movimiento de arte moderno en China, que comenzó en 1985 y que se ha ido consolidando en el contexto nacional.
Se puede afirmar que los trabajos de caligrafía moderna de Gu Gan representan un lenguaje sinestésico que trasciende las barreras culturales. A pesar de que siempre recurre a la caligrafía china para expresar emociones y significados, es capaz de visualizar el mundo a través de una visión moderna, así como responder a las pulsaciones culturales que se producen continuamente en nuestra época con una mentalidad abierta, ya que siempre sitúa la actividad creativa en el ecosistema de la cultura moderna.
HORARIO
Horario de verano: Lunes de 11.00 a 17.00 horas
De martes a domingo, de 11.00 a 20.00 horas.
Para más información:
Instituto Valenciano de Arte Moderno, Ivam
Guillem de Castro, 118
46003 Valencia
Tel: 96 386 30 00
ivam@ivam.es
This office does not assume responsibility for sudden changes or variations of the events published on this site.