Arte y Espiritualidad en el Museo San Pío V de Valencia
En la Sala Ribalta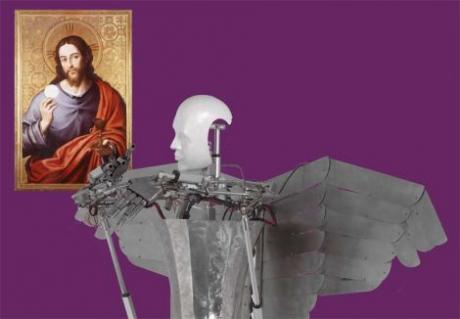 Description:
Actividades culturales
Dates:

Starts: 18/02/2013
Ends: 28/04/2013
El espíritu religioso, la fe y las creencias han inspirado a artistas de todos los tiempos. Cualquier expresión artística simboliza la capacidad del hombre de conectarse con su dimensión espiritual, expresar sus emociones, experiencias, sentimientos y modo de pensar. Además, le permite manifestar su creatividad, brindándole la posibilidad de vivir la experiencia única de la magnitud de su libertad al abrir un nuevo camino a partir de la Espiritualidad.
El arte es un símbolo cultural que representa un diálogo permanente con el pasado, al tiempo que su expresión artística permite no sólo materializar la realidad que vivimos, sino crear otros mundos, otras realidades, otros universos esenciales y espirituales.
De ahí que la vinculación entre arte y espiritualidad sea una de las más antiguas y más productivas dentro de las manifestaciones culturales existentes, pues hay que tener presente que la orientación hacia lo divino define las primeras manifestaciones artísticas.
En definitiva, en esta propuesta expositiva, Arte y Espiritualidad reflejan una simbiosis que otorga nuevos modos de representación del origen divino del cosmos generando nuevas expresiones artísticas en las que la experimentación de la religiosidad, desde lo más esencial del espíritu, está presente.
Por ello, el contenido expositivo de 'Arte y Espiritualidad' está formado por una selección de obras procedentes de los fondos de la colección permanente del Museo de Bellas Artes de Valencia, Institut Valencià d'Art Modern IVAM y Museo Nacional de Cerámica y Artes Suntuarias "González Martí".
Horario general del Museo:
Lunes, de 11.00 a 17.00 hrs.
De martes a domingo, de 10.00 a 19.00 hrs.
Cerrado los días 1 de enero, Viernes Santo y 25 de diciembre
Entrada:
Gratuita
This office does not assume responsibility for sudden changes or variations of the events published on this site.