Vinobus, a route amid strains and cups
Publishing date 17/11/2014
If you want to enjoy an unforgettable wine experience, on the 22nd and 29th of November, come and visit the wineries and vineyards of the D.O. Utiel-Requena. Join the Vinobus, and enjoy the best wine tasting. Cheer up, you're not driving!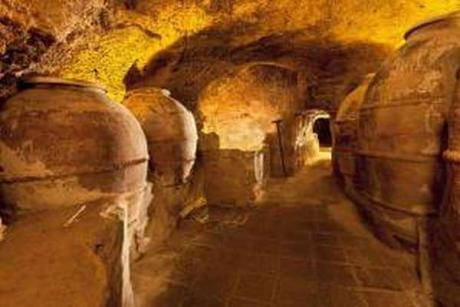 The Vinobus makes it easy for you to visit this land with over 2500 years of history in the culture of wine, a land surrounded by an incredible landscape of vineyards and historic wineries.

Come and enjoy fully this wine tourism experience without worrying about the car. Discover by yourself the wine process making in the cellars. The best wine tastings, visits to historical sites and food tasting complete the tour. This month you have two opportunities: the first, on November the 22nd, to the winery Vera de Estenas; and the second, on the 29th, to the winery Noemí Wines.

The Vinobus Utiel-Requena Wine Route counts on the technical support of the travel agency Ambia Tours, which specializes in the design of tourist experiences related to the world of wine and gastronomy. The Vinobus is priced at €49 per person and includes transportation, guide, a cultural tour, a visit to the winery with wine tasting, lunch menu in a typical restaurant and insurance. Buy your ticket to the tour here or at the travel agency Ambia Tours (Tel. + 34 963 340 130). The Vinobus departs at 9:00 a.m. from the C/ Xativa in Valencia (Xativa metro station next to the Instituto Luis Vives) and returns to the same point at about five in the afternoon.