Utiel, 250 years by the candlelight
Publishing date 20/04/2015
This weekend, Utiel lights up again thanks to the light of candles. Streets, restaurants, wineries and cellars shine through the fire of candles. Come and enjoy a magic and unique show created thanks to thousands of candles.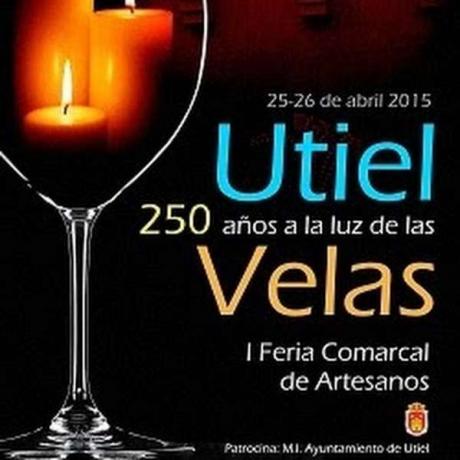 In 1765 during the eighteenth century, the brotherhood of farmers and beekeepers of Utiel, in gratitude to the Virgin and due to the end of the drought, lit with candles the church of Our Lady of the Assumption. A beautiful, sublime, unique show since as many candles were lit like bees had a hive.

250 years later, Utiel lights up again with candlelight. In the historic area, the Puerta del Sol, Puerta de las Eras and the Plaza de la Rambla, among others, will shine with the only light of the candle fire. And if this was not enough, the streets around the Town Council of Utiel will be filled with music, theater, live dance, magic and illusion. Besides, bars, restaurants, bakeries, pastry shops, butchers, craft shops, and of course, the wineries, will be the core of the event, also at affordable prices. Come and enjoy an amazing show.