Torrevieja, among waves and habaneras
Publishing date 14/07/2014
Torrevieja is torn between the sound of the sea and the music habaneras. The International Contest of Habaneras is already here, which this year celebrates its sixtieth anniversary. If you come to Torrevieja you will enjoy the sea and the habaneras.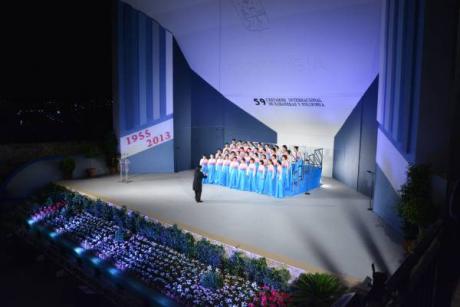 The event, which includes the authentic hallmarks of the salt city par excellence, starts with a special gala commemorating the sixtieth anniversary with the participation of the Orfeón Donostiarra and the Symphony Orchestra of Torrevieja.

The historic site of the Eras de la Sal is transformed from 19th to 26th July in the capital of habaneras. A contest will receive the Orfeón Donostiarra singing with the Symphony Orchestra of Torrevieja. A great show that will be one of the most memorable moments of the contest.
14 choirs from three continents and representing nine countries participate in the competition which also will host five Spanish choirs from Canary Islands, Madrid, Castilla la Mancha and the Basque Country. In addition, six choirs from Torrevieja will also take part of the ceremony to demonstrate their singing quality. In parallel, five singers, one of them from the States, will participate in the Contest of habaneras for soloists.

In the contest, the compulsory habanera is entitled Amor, esto es amor with lyrics by Ramon Ruiz and composed by the composer from Torrevieja, Francisco Vallejos Albentosa, it is arrangement done by his grandson Ramon Minguez Vallejos.