Taste the exquisite gastronomy from the Ruta de la Tapa in Torrevieja
Publishing date 11/11/2015
The legend says that no one will ever be able to taste the receipts of Torr, the most gluttonous and exquisite of all pirates in the seven seas. No one will ever be able to follow the same steps of Torr the Old, who decided to move to the sea town of Torrevieja attracted by its citizens, good customs and exquisite gastronomy but… we have found the first part of his map! But Torr will not make it easy, as he divided his map in different parts to make it difficult to find his tasty food. Take the opportunity ―now it can be yours.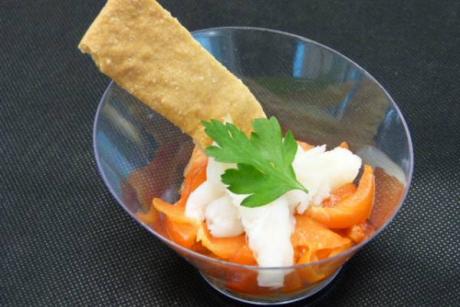 The XIII Ruta de la Tapa de Torrevieja will take place between the 19th and 29th of November, from Thursday to Sunday. Over 57 restaurants and establishments will take part in it with over 228 different tapas from the so-known Tapas de la Casa and Tapas Gourmet in order to show their gastronomy at its best. This year there is also an App (Ruta Tapa Torrevieja) for Iphone and Android, free and easy to use, that will give you the location of the 57 bars and restaurants, as well as giving you the chance of choosing between their tapas, taking pictures and sharing them on the social media. Something new to make you enjoy this tasty experience even more.

Take the opportunity this route offers you and discover Torrevieja, a town surrounded by lagoons and placed in a wide plain full of nature, and also get to know its history, daily life, wonderful beaches and its internationally recognized contest, the Habaneras Internaional Contest. After being declared of International Touristic Interest, the festival still remembers those citizens who traded with Cuba, the place where they brought this kind of melodies from.