Among ants and tapas in Torrevieja
Publishing date 24/11/2014
Tres Calaveras Huecas (Three Hollow Skulls) is the title of the show by the boys of El Hormiguero (the Anthill, a famous Spanish TV show). And their national tour ends this Saturday in Torrevieja. Their ending show also coincides with the Tapa Tour contest in the town. So, if you want to have fun among ants and tapas, come to Torrevieja.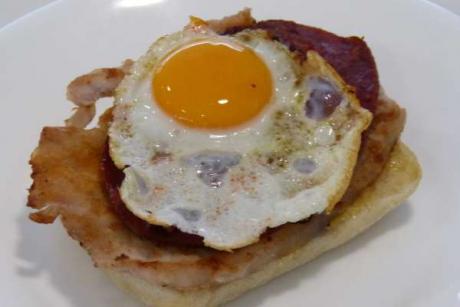 The show consists of a single act, with an estimated duration of half hour. At the opening, an introduction reelis shown, where you can watch severalsketchesof the famous comedians Marron, Juan y Damian, filmed for El Hormiguero TV show. Later, and after several indications by Trancas y Barrancas, Marron opens the show with a monologue supported by projected images that enhance the gags and jokes. Next, the three skulls come on stage and the science block begins. During the science block, several surprising experiments, with the collaboration of the public and Juan, the Man in Black, are proposed.

So, if you like the Hormiguero TV show and you fancy a fun time, come and enjoy the Three Hollow Skulls show at the Municipal Theater on Saturday at half past nine p.m. Tickets can be purchased on the web site entradas.com or at the Information Point in the Habaneras Mall Center in Torrevieja, at a single price of €16.

And, if you want to enjoy the best cuisine in miniature, you're in luck. Until the 30th of November, 53 establishments in Torrevieja offer their best homemade gourmet tapas thanks to the Tapa Tour. Going out for tapas has become a major event in Torrevieja. Numerous groups of young and not so young people go through the city seeking to taste different tapas. Come to Torrevieja, it's the perfect time to take a rest. Break the routine and enjoy delicious tapas prepared with care.

Theater and tapas or tapas and theater, a complete weekend is waiting for you in Torrevieja.