A tasty regatta in Moraira
Publishing date 7/10/2013
On 12 October, Moraira Yacht Club is hosting a regatta that's the only one of its kind in the world, an event in which participants make a seasonal fish-based dish while racing. The regatta is part of Gourmet Race Week, a lively and festive few days combining water sports and gastronomy. Music, wine tastings and cocktail demonstrations... a fun-packed week for sailing enthusiasts and foodies alike.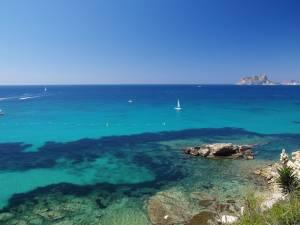 All week, from 7 to 13 October, restaurants in Teulada-Moraira are joining the Gourmet Race, showing off their skills to offer regatta participants and visitors their best dishes and mouth-watering desserts. La Sort, Sand, La Senieta, El Chamizo, Miramar, Zensatez, Le Dauphin, Vespa´s, Toni Cantó, Bela Dama, Piscis and Al Punt are all taking part.
On 10 and 11 October, an original and attractive sensory wine tasting event is planned at Moraira castle, hosted by Bodegas Blasco and involving pairing music with the selected wines. On 12 October, the Yacht Club is the venue for a cocktail demonstration with live music, featuring Barman Iván Talens.
Musical performances include the concert by Valencia-based folk group Al Tall on 9 October and a show by the Bourbon Street Stompers and Joshua Steward on 12 October, both in the Auditori concert hall.