A great spectacle and a lot of joy at the Iboga Summer Festival
Publishing date 17/07/2017
The Balkan-, Swing- and Ska-fever rapidly spreads before the Iboga Summer Festival in Tavernes de la Valldigna even starts. From the 26 July music and rhythm will be so fiery, dancing to it will nearly seem impossible. The beach awaits!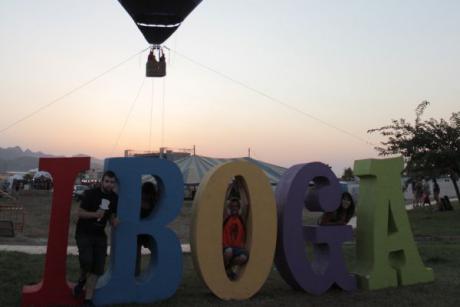 The Iboga Summer Festival is a solemnity over four days, including a party beforehand, where you will have the chance to enjoy major international Bands of genres which will fuel your passion. Balkan, Gypsy, Swing, Ska, Electro-Swing, Ska-Jazz, Gypsy-Punk and other exceptional genres which all have one thing in common: It is impossible not to dance to them!

During the last Iboga Summer Festival in Tavernes de la Valldigna (Valencia), more than 30.000 music enthusiasts came together. Imagine what can be expected from the Fifth anniversary. We predict: everything and only the best! The administration will give everything to revolutionise the festivals concept within the national scene.

Additionally, to the best music, a natural panorama with a warm beach, workshops and multiple places which hold a variety of surprises will wait for you. This is what everybody loves.
Tavernes de la Valldigna was created at the heart of the Mediterranean Sea. Next to the Garbí, a warm wind coming from the south, the waves of the sea shaped the dunes of the beaches "La Goleta" and "Tavernes". Here you can enjoy crystal clear water and long strolls through the golden sands of the beach. If you want to explore the vast nature of the surroundings, we recommend you visit "La Ruta de los Sentidos" (The path of senses). The four ecosystems of the city, forest, marsh, agriculture and sea up close. Are you in?