We will choose the best paella in the world in Sueca
Publishing date 1/09/2017
Sueca, home of the rice, is the hosting place of the International Contest of Paella where the best paella of the world will start from each year. With semi-finals all over the planet, the next 10th September, we will know the final outcome. 40 competitors, paella for 15 servings, the authentic recipe and marks awarded to the cooking point of the rice, the taste, and the colour, the symmetry of the ingredients and the point of "socarrat". We are already feeling the nice taste! Between the competitors who will compete by means of the caldero ('pot'), the four local restaurants have confirmed their direct participation in the final, in addition to the winners in the four semi-finals celebrated in Costa Rica, Japan, Australia and United States.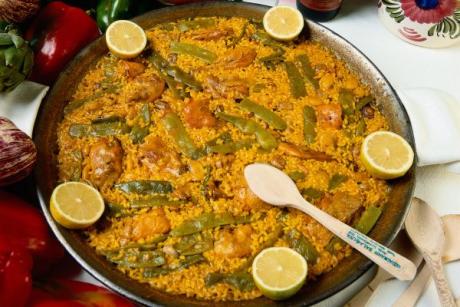 Although the origins date back to 1961 because of the tourist boom and the raising number of gastronomic contests, in 1990 we find an important turning point. At that moment the entry extends to Europe, America and Japan and opens the doors of the contest to the international field. This makes the organization to certify the official recipe of the paella Valencian of Sueca like the original one and it is declared Festivity of National Tourist Interest. The original recipe, you have properly read.

By the way, in Sueca, there is another very interesting plan. The Festival Internacional de Mim in Sueca, a sample of theatre of gestures with a well-deserved prestige exceeded each year. For all the publics, the Festival will display, from 13th September, theatre shows both in halls and in the street where the gesture, the signs, the mime, the body and the movement of the characters are the main artistic elements of the show and the most important communicative channel with the public.