55th International Contest of Paella "Valenciana" in Sueca
Publishing date 7/09/2015
Would you like to taste the best paella in the world? Sueca, a municipality situated just 30 kilometers from Valencia, offers this opportunity on Sunday, 13 of September. Come to the capital of the Ribera Baja region and enjoy the most universal dish of the traditional and popular Spanish cuisine.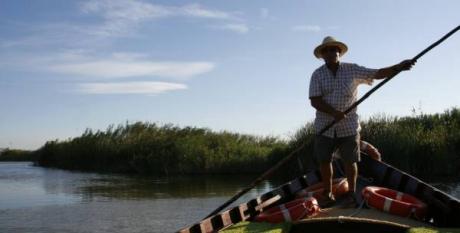 One more year, the emblematic Muntanyeta dels Sants has hosted the presentation of the 55th International Contest of Paella Valenciana of Sueca, whose origins date back to 1961, the beginning of the tourist and gastronomic competitions boom. In this age, Sueca celebrated the 600th anniversary of the "Troballa of the Mother of God" and in view of the occasion, the "feast of rice" was born, which opened the festival with a nationwide paella contest. The festival became more important, and more and more people attended it, arriving to 1,600 guests in 1974.

And so, with various changes to improve it, the participation was extended to Europe, America and Japan, opening the doors to an international level competition. Once the foreign participation was consolidated, the official recipe for paella of Sueca is certified as the original one, and the festival is declared of National tourist interest.

In Spain, the paella is associated with Sundays and holidays, a reunion with family and friends, a celebration, as well as free time, mountain and beach. It is an ideal dish to enjoy in good company, and much better if the meal takes place outdoors.

Are you ready for lunch? Come and taste it!