Festive and traditional Purísima de Segorbe Fair
Publishing date 2/12/2015
This traditional Purísima de Segorbe Fair has been declared of regional interest and takes place on the 8th of December to celebrate the Feast of the Inmaculate Conception. A festive event with an old tradition, where you'll be able to bring forward purchases related with Christmas presents for kids and adults.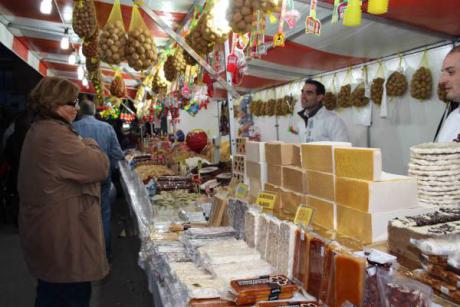 The Purísima de Segorbe Fair started as a livestock and agricultural fair and its story goes back to the 14th century, when its last found document (dating 4th of May, 1346) granted the royal privilege of king Peter IV of Aragon, in which the king widened the duration of the market that had already been given in the 13th century by the king James I the Conqueror. The Purísima de Segorbe Fair is considered one of the most important celebrations in town, and that is the reason why it is possible to find over 20.000 visitors during the weekend.

Segorbe gets all dressed up with a great fair that overtakes most part of the town, with around 400 stalls full of food, fabrics, shoes, handicrafts, decoration, fair attractions, etc. Enjoy some time shopping by some of the countless shops that are prepared for such an event, try your luck by the tombola or release some adrenaline by riding many of the attractions in the fair and share these moments with your friends and family in one of the most awaited events by both visitors and inhabitants of Segorbe.