A complete day: gastronomy and a stroll through Segorbe
Publishing date 20/01/2014
If you love history, walking among monuments and giving yourself a culinary treat, you're in luck: up to January 26th, you can enjoy a nice walk through Segorbe and a delicious stew, olla Segorbina, in a single day. Fantastic!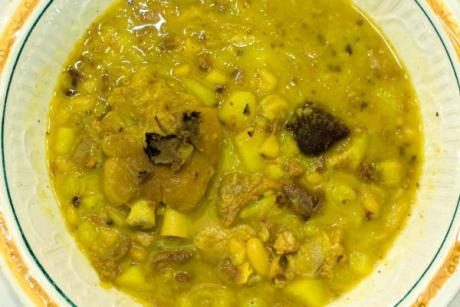 Up to January 26, Segorbe hosts the second editions of the Olla Segorbina gastronomic sessions, a culinary delight that can be combined with guided tours through the city, one of the most monumental ones in the Valencia Region.

Olla Segorbina (Segorbe stew) is one of the typical dishes in local gastronomy. It is the perfect stew for a cold day. The ten restaurants, which offer local products as well as olla segorbina as their star dish at a price of 20 euros, are Casa Alba, El Palén, Úbeda, Fusión, 50 Caños, Ambigú, Millán, Asador Esgueva, Segóbriga and Senda de la Brasa.

Segorbe al completo is the name of the tour to be held on January 26, which begins at 11 in the morning, leaving from the Tourist Info office.