II Congreso Forestal de la Comunidad Valenciana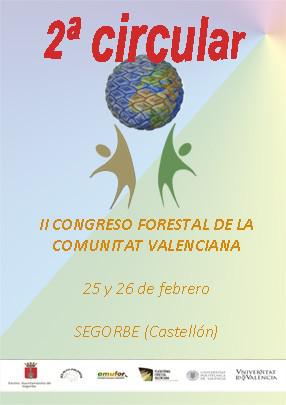 Description:
City: Segorbe
Ferias y Congresos
First edition: 2
Dates:

Starts: 25/02/2016
Ends: 26/02/2016
Los días 25 y 26 de febrero de 2016 en Segorbe (Castellón) se realizará la segunda edición del Congreso Forestal de la Comunitat Valenciana cuyo objetivo principal será el de analizar y debatir sobre las diferentes herramientas de gestión y conservación de los múltiples servicios ambientales generados por los ecosistemas forestales. Para ello, se contará con la participación de los diferentes agentes implicados en la conservación y gestión de los ecosistemas forestales, tales como los propietarios, la administración, asociaciones conservacionistas, centros de investigación, empresas, consumidores, además de y fundamentalmente, la sociedad en general, la mayor beneficiaria de los servicios proporcionados por los ecosistemas.
This office does not assume responsibility for sudden changes or variations of the events published on this site.