Cuisine and the Middle Ages conquer Sax in november
Publishing date 15/11/2016
The Medieval Market and the XII Tapas Route of Sax make this town the perfect destination for a visit in november.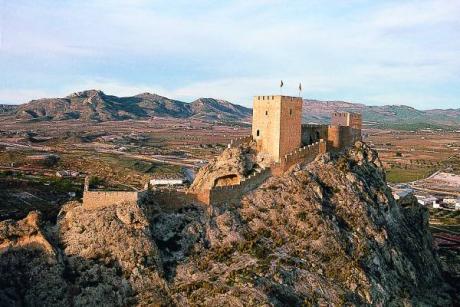 Entertainment, musicians, dancers, people on stilts, exhibitions, a medieval dragon, attractions, crafts stalls, pyrotechnic shows, knightly jousting, a sword display, a children's playroom and many more activities will be at the heart o the spectacular Medieval Market of the town of Sax, in Alicante, and which will be held from November 25 to 27. You could hardly think a better plan!

But wait, there's more! Sax will also be celebrating its XII Tapas Route over the weekends from November 12 to 27. A total of 17 local establishments will offer one tapa and one drink for one Euro. This is a culinary rendezvous you cannot miss!

Sax is located on the southern face of a large crag crowned by a beautiful stone castle that gives shape to and explains a town that has plenty to offer to visitors. From the forests of El Plano, with over one million pine trees, to the Cabrera mountain range and the peak of La Moneda, unique landscapes such as La Conejera and El Partal or La Torre and Peña Rubia adorn a historical town centre that will make you travel through time.