The history of Santa Pola ― a story worthy of being told
Publishing date 4/11/2015
The fact of being a seaport has always conditioned the lives of those men and women who have always lived in Santa Pola. This is a story worthy of being told and, therefore, Turismo Santa Pola has prepared guided visits with the aim of recreating the past and the present of a Mediterranean culture on the coast of Santa Pola, full of its own personality and life. Do not forget to join us!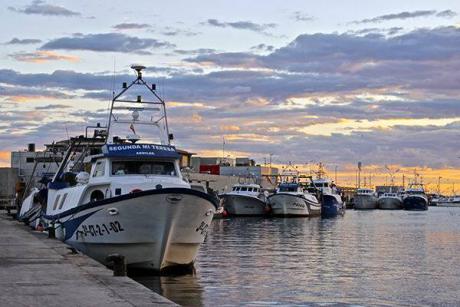 In November enjoy the chance of living one of the three different routes that this natural paradise and sports city called Santa Pola will offer you. Salt extraction is the main economic activity in the area and, to a large extent, constitutes the present-day ecosystem. Therefore, if you choose the Natural Route, you will be able to find out more about the process and history of salt extraction, as well as visiting the Natural Park, where you will enjoy the sight of flamingoes, marbled ducks, common shelducks, little egrets, yellow-legged gulls, storks…
A second option, in case you want to find out more of its culture, would be choosing the Castle Route, where you will behold a wonderful example of Renaissance military architecture from the 16th century, whose defensive structure resisted all Berber pirates' savage attacks. Nowadays it has become the Centro Cultural Castillo-Fortaleza, a space with many different cultural facilities.
Thirdly, you could also decide to follow the Sea Route and learn more about one of the most important seaports in the Mediterranean Sea, whose main activities are fishing, salt loading and the building of sport boats. Apart from that, you will also be able to visit one of the most important fish markets in the Mediterranean, where around 3000 boxes are sold at auction daily, the oldest aquarium in the Valencia Region and the curious establishment of La peixatería, where you will only find fish from Santa Pola.