Exposición "Una Mirada Irónica" de Llorens Ferri en el MUA de San Vicente del Raspeig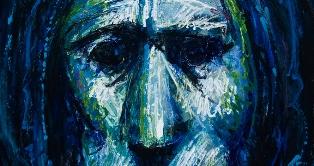 Description:
Actividades culturales
Dates:

Starts: 20/11/2014
Ends: 23/12/2014
Del 20 de noviembre al 23 de diciembre de 2014
Rafael Llorens Ferri (Alcoi, 02/12/1937) es un maestro de artistas plásticos y un creador de primera magnitud con un estilo expresionista y una preocupación constante por aprender y renovar los lenguajes artísticos. Domina todas las técnicas y trabaja todas las temáticas. Deforma la realidad para expresar subjetivamente las temáticas escogidas. Da más importancia a la expresión de los sentimientos que a la descripción objetiva y fotográfica de la imagen, que solamente imita la realidad física. Siempre ha defendido su libertad individual. Entre 1960 y 1965 cursó la carrera de Bellas Artes en Valencia y Barcelona. Después ejerció de profesor de pintura y dibujo, lo cual le permitió no plegarse nunca a las directrices comerciales de los marchantes. Actualmente está jubilado como docente y se dedica por completo a la pintura, porque sin ella no puede vivir.

La parte de su obra que se exhibe en la exposición "Una mirada irónica", reunida con motivo del congreso internacional HISTORIA Y POÉTICAS DE LA MEMORIA: LA VIOLENCIA POLÍTICA EN LA REPRESENTACIÓN DEL FRANQUISMO, es aquella centrada en componer y descomponer la figura humana, que le ha permitido reflejar primero, desde 1965, el sentimiento de la pobreza, el abatimiento, la soledad y las humillaciones de las mujeres oprimidas; después, desde 1972, la crueldad e inhumanidad de los gobernantes opresores y de los inquisidores con anti-retratos irónicos; y, más tarde, la visión trágica del ser humano, con los rostros inquietantes de las quimio-grafías y también de los grabados.

Llorens Ferri ha contribuido así, con su expresionismo pictórico y gráfico, a representar la amargura de los oprimidos sometidos por los opresores y la crueldad de estos últimos, entre los que está el dictador español Franco. La exposición es una muestra de figuras dramáticas y rostros deformados, además de anti-retratos de los opresores. Se cierra con dos bodegones naturalistas de homenaje más agradables a la vista: uno dedicado al poeta exiliado exterior (1939-1947) e interior (1947-1974) Joan Gil-Albert y el otro al poeta reprimido laboralmente por motivos políticos en 1978 Vicent Andrés Estellés, el autor preferido de Rafael Llorens Ferri, de quien recita de memoria poemas.
Sala Polivalente
ENTRADA LIBRE

Horarios:
Lunes/Viernes: 09.00-20.00h
Sábados: 10.00-14.00h
Domingos: cerrado
MUA. Museo de la Universidad de Alicante
Campus de la Universidad de Alicante
Carretera de San Vicente del Raspeig s/n
03690 San Vicente del Raspeig. Alicante. España

Visitas guiadas y grupos:
didactica.mua@ua.es
(+34) 965 909 517

Información:
Teléfono: (+34) 965 909 387
Fax: (+34) 965 903 464
mua@ua.es
Information compiled by:
TOURIST INFO ALICANTE
Avenida Rambla Méndez Núñez, 41 (Torre de la Generalitat),
03002 Alicante
Phone: 965200000
Fax: 965200243
Email: alicante@touristinfo.net
This office does not assume responsibility for sudden changes or variations of the events published on this site.