Exposición "En Pequeño Formato, Colección MUA" en el MUA de San Vicente del Raspeig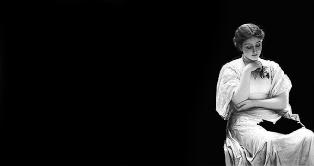 Description:
Actividades culturales
Dates:

Starts: 14/11/2014
Ends: 10/01/2015
Del 14 de noviembre de 2014 al 10 de enero de 2015
EVERLYN NICODEMUS, ELVIRA PIZANO, FRANCISCO FARRERRAS, NACHO BOLEA, AMADEO GABINO, LUIS MORAGÓN, CARMEN CUTILLAS, JUAN VIDA, EUSEBIO SEMPERE, MIGUEL CATALÁ, SÁNCHEZ MONTALBÁN, RAFAEL NAVARRO, ÚRSULA OCHOA, MARÍA MARÍA ACHA-KUTSCHER, CAYETANO NAVARRO E INMACULADA ABARCA
Desde 2005, el Museo de la Universidad de Alicante ha programado exposiciones en las que se han mostrado obras de su colección siguiendo criterios temáticos, técnicos o pedagógicos. Aspectos como la diversidad del arte contemporáneo, la obra sobre papel, la fotografía, el hogar, la crítica social o el paisaje son algunas de las cuestiones que se han abordado hasta la fecha.

En esta ocasión, nos hemos decidido por una exposición formada por obras que tienen como denominador común el pequeño tamaño. Para ello hemos seleccionado cerca de 40 obras realizadas por 17 artistas presentes en nuestra colección.

Se trata de un recorrido que permite aproximarnos a los collages sutiles y poéticos de Everlyn Nicodemus, Elvira Pizano, Francisco Farrerras y Nacho Bolea; las composiciones abstractas e ingrávidas de Amadeo Gabino y Luis Moragón; la pintura matérica y paisajística de Carmen Cutillas y Juan Vida; el retrato intimista de la madre, que Eusebio Sempere grabó en el principio de su carrera artística; los dibujos de manos de Pepe Azorín, claro precedente de la gran escultura "Dibujando el Espacio" que preside el campus de esta universidad; las investigaciones fotográficas de Miguel Catalá, Sánchez Montalbán y Rafael Navarro; los fotocollages de Úrsula Ochoa, María María Acha-Kutscher y Cayetano Navarro que homenajean y dan visibilidad a mujeres de ayer y de hoy; y por último la escultura de Inmaculada Abarca, en la que fusiona de un modo divertido, y al mismo tiempo inquietante, iconos infantiles con elementos de la naturaleza.

Una muestra que se nos ofrece cercana y sencilla, que indaga en el ámbito de lo tenue y delgado (delicado), que reclama que nos aproximemos para hablarnos a través del susurro. En definitiva, En Petit Format es un paseo entrañable que discurre por la senda de las pequeñas cosas.
Sala Arcadi Blasco
ENTRADA LIBRE

Horarios:
Lunes/Viernes: 09.00-20.00h
Sábados: 10.00-14.00h
Domingos: cerrado
MUA. Museo de la Universidad de Alicante
Campus de la Universidad de Alicante
Carretera de San Vicente del Raspeig s/n
03690 San Vicente del Raspeig. Alicante. España

Visitas guiadas y grupos:
didactica.mua@ua.es
(+34) 965 909 517

Información:
Teléfono: (+34) 965 909 387
Fax: (+34) 965 903 464
mua@ua.es
Information compiled by:
TOURIST INFO ALICANTE
Avenida Rambla Méndez Núñez, 41 (Torre de la Generalitat),
03002 Alicante
Phone: 965200000
Fax: 965200243
Email: alicante@touristinfo.net
This office does not assume responsibility for sudden changes or variations of the events published on this site.