Art in Puerto de Sagunto
Publishing date 30/03/2015
From the 3rd to the 5th of April, MBC Fest gathers together at the Port of Sagunto some of the most current proposals of rock and electronic music, performing arts and design.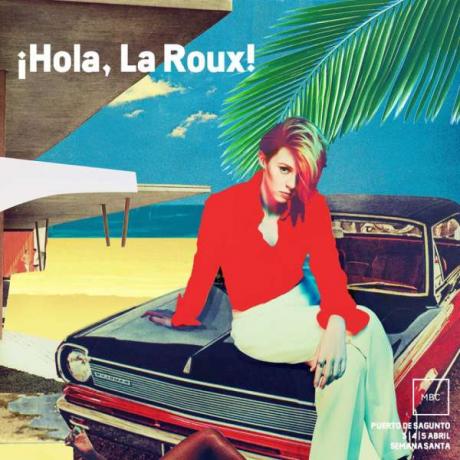 MBC Fest offers the best forefront rock groups, the most advanced electronic music sessions, street and micro format performing arts,street foodgastronomy, and graphic design and illustration.

The festival is born with the wish to be rooted to the place in which it takes place, starting with the ancient tradition of theater in the town of Sagunto until the arrival of the first major festival of avant-garde rock and electronic music so close to Valencia.

To do this, the event is progressing in its proposal towards generating a global experience as pleasant as possible for its visitors. With the aim to take care of every single aspect of the weekend in the MBC Fest, resting or eating well at the festival will be something accessible to the public.

For this reason, the MBC Fest has chosen an emblematic space, the industrial environment of Puerto de Sagunto, to support the enormous value of Valencian industrial heritage. In a space that provides a conceptual vision to this music, stage, and design proposal.

And the proposal is global: MBC Fest wants to bring to Spain some of the leading groups of rock and pop, together with the most advanced electronic music sessions, performing arts, gastronomy and graphic design.

La Roux, The Pains of Being Pure at Heart, Modelo de Respuesta Polar, Yuck, Javiera Mena, Ellos, The Royal Concept, Coleccionistas, Wild Beasts, Blutaski DJ, The Horrors, 2manydjs, Senior i El Cor Brutal, Future Islands, Ash, Standstill, Sigma, Hinds (Deers), Sr. Chinarro, ZA!, Betunizer, Los Punsetes, Novedades Carminha, Tórtel, Hidrogenesse, Levon Vincent, Blackbird Blackbird, Mumbai Scienc, Edu Imbernon, Dj Coco and Ley Dj are just some of the participants in the festival.

All with affordable prices for the attendants, but without downplaying neither the conditions of the cultural enjoyment of the performances nor the ambition of the festival of enriching both public and artists from a polyhedral and avant-gard approach.