Theater Festival Sagunt a Escena is back
Publishing date 20/07/2015
Theater, music, dance, performances and street actions converge at the Summer Festival Sagunt a Scena: a very special invitation to enjoy performing arts during the summer in one of the most emblematic places of our historical heritage: the Roman Theatre of Sagunto. Who said summer is only sun and beach?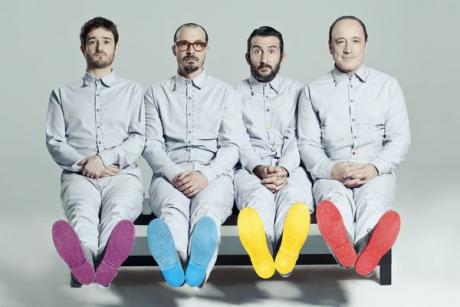 This year, from July, 23 to August, 23 the Summer Festival Sagunt a Escena, offers shows for all audiences including flamenco and contemporary dance, classical and innovative theater productions, music and contemporary circus. On stage at the Roman Theater we will have an opportunity to see Lolita, Maria Galiana, Pastora Vega, José María Pou, Fele Martinez, Gorka Otxoa or Pau Alabajos. Besides, among authors and directors names, we can remark Mario Gas, Jaime Pujol, Sergio Péris Mencheta, Juan Echanove or the myth of flamenco, Antonio Gades.

An important novelty this year is the cooperation of the town of Sagunto with CulturArts, which has allowed including in the festival program two performances under the motto "Sagunt a Escena creix" (Growing Sagunto on Stage). On August, 11 this cooperation will offer the concert by Arcana Has Soul and on August 22, a concert by Pau Alabajos.

The program for this year includes the world premiere of Sísifo proletario de los dioses (Sisyphus proletarian of the gods). This is one of the four texts of classical roots performed during the festival, the other three are: La asamblea de las mujeres (Women's assembly) with a cast that includes Lolita, Maria Galiana and Pastora Vega; Sócrates, juicio y muerte de un ciudadano (Socrates trial and death of a citizen) where Josep Maria Pou gives life to the Greek philosopher; and La hermosa Jarifa (Beautiful Jarifa) produced by the National Company of Classical Theatre, the Almagro Festival, and the Valencian company Saga Producciones.

The festival opens with a production of Don Quixote by the Ballet de la Generalitat, continues with performances by the Youth Orchestra of the Generalitat Valenciana and performances by artistic units culminate with a performance by Cor de la Generalitat with Carles Santos, and the show Canturia Cantada, which brings together a selection of pieces for choir of previous shows by this composer.

Besides, flamenco dance is present thanks to the company of Fundación Antonio Gades, which will bring to Sagunto Fuego (Fire) and to the company Danza Mediterráneo with the show Terra, while the Professional Association of Circus of Valencia will introduce at the Off Romà its most innovative proposals.