The Family Tourism caravan tours the Region
Publishing date 8/07/2013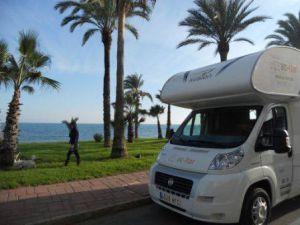 Have you chosen your holiday destination yet? Are you looking for some suggestions to suit your budget and that the whole family can enjoy? Here's a way of finding the best holiday for you and your family this summer: "the family tourism caravan".
This tourism promotion project will be using a motorhome to visit a different destination every day and act as a travelling "pop-up" tourist information point.  It will be telling people about coastal and inland family holiday destinations in the province of Valencia.
On Thursday 11 July the caravan will be in Sagunto, in Plaza Cronista Chabret, next to the Tourist Info office, and on Monday 15 July it will be in Aras de los Olmos, in the main square of Plaza El Olmo. The caravan will be parked between 10 am and 2 pm in each of the towns on its schedule of visits, giving families and anyone else who is interested useful suggestions and advice about family tourism in various destinations.
Plus, if you visit the blog http://lacaravanadelturismofamiliar.blogspot.com.es/, you'll find full information and news about the campaign. The caravan will also be uploading photos onto Flickr, videos onto YouTube and suggestions for exploring all the towns featured.
Enjoy the Region of Valencia with the family this summer!
More information