V SIMPOSIO SOBRE EL TURIA, RÍO DE VIDA

Miércoles, 11 de junio de 2014 Jueves, 12 de junio de 2014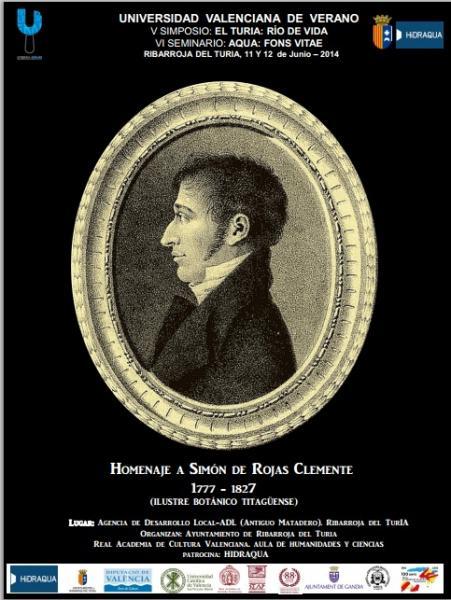 Description:
Actividades culturales
Dates:

Starts: 11/06/2014
Ends: 12/06/2014
En esta ocasión, además de las interesantes ponencias de notables personalidades del mundo de la cultura y la historia, podremos hacer una pequeña incursión dentro del área de la tecnología y la ingeniería para conocer muy de cerca el funcionamiento de un molino.
El corazón del antiguo molino del conde, en Ribarroja del Turia, vuelve a latir de nuevo, poco a poco, gracias a las expertas manos de un equipo técnico que va insuflándole vida poco a poco. El nuevo mecanismo, inspirado en el que pudo ser el funcionamiento anterior de la misma maquinaria, ofrece la posibilidad de ser utilizado tanto para su tradicional función de moler harina, como para generar energía y retroalimentarse a sí mismo, a través también del uso de sus turbinas.
Programa:
Miércoles, 11 de mayo de 2014
- Mañana:
"La vida durante la prehistoria y la protohistoria en la Cuenca del Turia"
Actividad práctica complementaria: Visita al Molino.
- Tarde: Ponencias
17.00 h. "Las partidas agrarias de regadío relacionadas con los riegos de l'Orta/sic y El Quint, y su denominación en el siglo XVIII según la documentación del archivo Revillagigedo".
18.00 h. "El Castellet de Benaduf o de Noguera".
19.00 h. Inauguración Oficial: Excmo. Sr. Alcalde del Ayuntamiento de Ribarroja del Turia y otras autoridades. "Lección inaugural: Simón de Rojas Clemente, ilustre sabio titagüense".
Presentación de la publicación Agua y Vida 3.
Jueves, 12 de mayo de 2014
- 09: 30 h. "La cultura del agua. Restauración del molino hidráulico de Ribarroja del Turia", charla teórico-práctica y didáctica sobre el funcionamiento de los molinos de agua.
- 10:15 h. Visita al Molino.
- 11:30 h. "Castellología de la Cuenca del Turia V. Las fortificaciones de Valentia Edetanorum".
- 12:30 h. "Las víctimas de Ribarroja del Turia en la Guerra de Cuba".
- 13:30 h. CLAUSURA DEL SIMPOSIO Y DEL SEMINARIO.
Información de interés:
Inscripción
Riba-roja@touristinfo.net
Tlf: 962 77 21 84
Information compiled by:
TOURIST INFO RIBA-ROJA DE TÚRIA (eng)
Calle Cisterna, 30
46190 Valencia
Phone: 962772184
Fax: 960615039
Email: riba_roja@touristinfo.net
This office does not assume responsibility for sudden changes or variations of the events published on this site.