Maria de Luna Restaurant
The spell of a queen
Maria de Luna Restaurant
Chef: Javier Simón
C/ Fray Bonifacio Ferrer, 7
Tel +34 964 713 601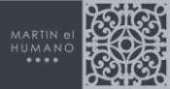 In his career, Chef Javier Simon has gone through several stages; of course he has grown among the kitchen fires and it shows. In fact, he started being responsible, as a kid, of tasting new dishes prepared by his mother for the restaurant she ran, and now has become the master of the kitchen of the Maria de Luna Restaurant. Today, 36 years old and a Master in Gastronomy, he has a peculiar way of understanding his profession and offers a thoughtful and well prepared cuisine, always faithful to his thinking.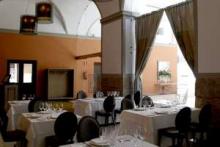 Maria de Luna Restaurant, which seats 70 people and opened in 2012, is a part of the Martin el Humano Hotel, a former hospital which has been exquisitely restored and transformed, thanks to the expert hands of Javier Simon, into a gastronomic hotel. Maria de Luna honours its name and has the spell of a queen, featuring a delicate menu, based on local products and tradition, which changes with the seasons, and also offers gastronomic days dedicated to cod, rock fish, mushrooms, and traditional cuisine. Several startes stand out in the menu, such as the scalloped European lobster with two sauces, or the fruit cocktail and ham on tender shoots. We also recommend the Segorbe Stew and various rice dishes, which are as nice as his tuna tataki, roasted turbot, beef steak cube, or his medallions of foie on soft pickled vegetables.
The menu proposed by Simon is based on the respect for his roots in the Segorbe town, on tradition and, above all, on a heartfelt way of interpreting the cuisine. Clearly, his very personal recipes pay tribute to the history and customs of his town.
The menu begins with roasted scallops with artichokes and sweetbreads, a duo capable of enchanting both locals and strangers. After this soft starting point, flavors intensify with cod confit in romesco sauce and vegetables, which is pure sweetness. However, Simon surprises again with a crispy suckling pig with roasted apple, an intense and crunchy bite. The Cut of three chocolate with ice cream and the mascarpone babarois with pistachio and roses are the desserts, almost ethereal, that put the finishing touch to this outstanding food.
Recetas destacadas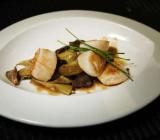 Peel and chop the artichoke into sixths. Put a saucepan with olive oil and introduce artichokes, until covered. Let glaze until soft, about 20 minutes, and cut. Prepare the dressing using equal parts...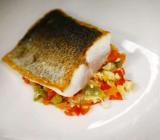 For preperaing the Romesco sauce, grill the vegetables and peel them, then crush them together with the nuts, emulsify with 600 ml. olive oil and 50 ml. vinegar, salt to taste and set aside. Dice the...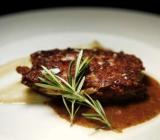 First, chop the pork and put it on ration vacuum bags with oil and salt to bake in the oven with 100% steam at 70 degrees for 24 hours. Then, open the bags and reserve on the cold room. Peel and chop...
Vinos recomendados

From the splendid cellar of the Maria de Luna restaurant, which of course lives up to what is expected, Javier Simón suggests combining this menu with La Perdición 2012, from the Divinos & viñas...