Deli Meat Fair, the best pork in Requena
Publishing date 5/02/2016
Come to Requena this weekend and taste the best pork in the Fair of Quality & Artisan Deli Meat. Chorizo, morcilla (blood sausage), sobrassada (spicy cured sausage) or ham ... Try them with scones and good wine! Yummy!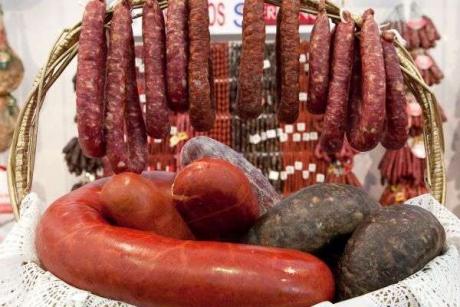 Make the most of this weekend to taste the best products from the butcher shops in the area, paired with wines from the "Utiel-Requena" Appellation of Origin. Visit the Quality & Artisan Deli Meat Fair, held from 12th to 14th of February!

Local butcher shops have prepared artisan deli meats for tastings, the most famous of which are the local fresh sausages "longanizas" and onion blood sausages "morcillas de cebolla". In addition to this, you can also enjoy traditional chorizo and güeñas, along with the new cured sausages (salchichón) with nuts, chorizo in cava (sparkling wine), sobrassada with olive oil and orange juice, as well as paté and ham.

The Fair is a colorful showcase, full of aromas and flavors, that allows you to enjoy delicacies, as well as other leisure activities and cultural visits.