Tasty Lent in Pilar de la Horadada
Publishing date 6/03/2014
Pilar de la Horadada will host a series of gastronomic sessions, called Sabores de Cuaresma (Flavours of Lent), which display the rich traditions of local cuisine, up to April 20. If you want to have something delicious for Lent, Pilar de la Horadada is the place for you.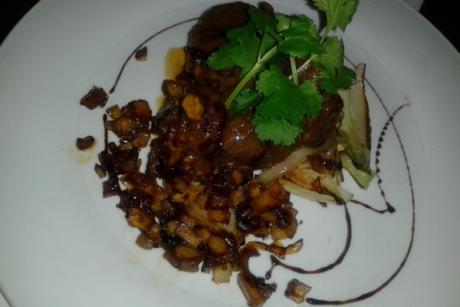 This coastal town in the southern Costa Blanca invites you to enjoy the season of Lent with the unique flavour of the products of a land rich with vegetables, legumes, fish and seafood.

These sessions are a must-attend date for lovers of fine cuisine and those who want to taste freshly picked products from the local fields. The preparations to experience Easter in all its splendour and respect towards traditions are at the basis of these gastronomic sessions that have become a local icon. The season of vigil and fasting during this time of the year does not prevent you from enjoying the treasures of Mediterranean cooking through traditional dishes with a touch of freshness and innovation.

Bodegón La Peña, Callemayor, Camping Lo Monte, Casa Araez, El Calar, Peña Cultural Real Madrid, Mesón Río Seco, Plaza (Pueblo Latino), San Marino and Torremar are the ten restaurants that participate in the fourth edition of the Lent Gastronomic Sessions. Among the dishes on offer there are cod and other fish dishes, artichokes and French toast. The price, which includes bread, a drink and dessert, is the same in all restaurants: 20 euros.