Lent prix fixe meals return to Pilar de la Horadada
Publishing date 8/03/2017
Pilar de la Horadada celebrates "Flavors of Lent" gastronomy days and the Medieval Market.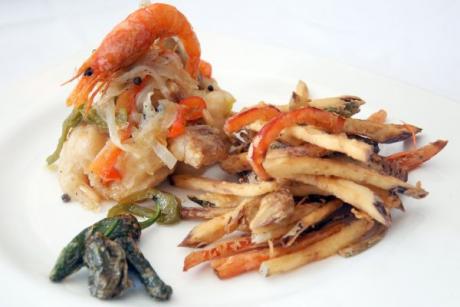 If you have a free Friday between March 3 and March 14, we have the perfect plan for you, because, to the delight of your palettes, the "Flavors of Lent" gastronomy days in Pilar de la Horadada are back. Every Friday between those two dates, the participating restaurants wait for you to come in and enjoy their tasty Lent prix fixe menus based on traditional cuisine and prepared in accordance with the high standards of Pilar de la Horadada's rich and varied gastronomy.

The tavern La Peña, the restaurant Callemayor, the pub Los Caracoles, the restaurant Mediterráneo, the pizza parlor Plaza, which also specializes in rice dishes, the pub Río Seco and the restaurant Torremar will offer prix fixe meals for 20 euros. In addition, this year the gastronomy days include a prize. For each menu you try, you will get to take home a wooden spoon while for every three prix fixe meals sampled at three different restaurants you will receive an apron.

Pilar de la Horadada welcomes you through its gastronomy but don't forget to explore the many other things this Alicante town known for its agriculture, history and the natural beauty of its beaches has to offer. There are plenty of activities and events to enjoy in this dynamic city with an increasingly attractive cultural offer. If you visit during the weekend of March 17-19, you will come face to face with a city shrouded in the mists of time. The Medieval Market in Pilar de Horadada brings together merchants, crafts, a kids corner, trade workshops, a medieval military camp, an exhibition of weapons, a duel between knights, archery, fire shows, street theatre and many other activities that will make your weekend unforgettable.