Geocaching adventure in Pilar de la Horadada
Publishing date 22/06/2016
From the 1st to the 3rd of July, the Alicante town hosts the third edition of GeHoradada, with more than 500 people registered.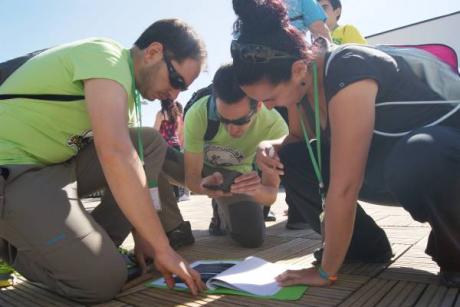 The geocaching is for many people a philosophy more than a game of hide and find treasures anywhere with the help of a GPS device or Smartphone. Once you try it, you cannot stop playing because it combines travelling, adventure, research, fun, teamwork and it can be practiced by people of all ages. Pilar de la Horadada is one of the major figures of geocaching in the Valencia Region, with more than 180 treasures hidden throughout the town.

From the 1st to 3rd of July the Alicante town hosts the third edition of GeHoradada, which boasts this year's consideration of 'Mega', that is to say, more than 500 people will participate in this amazing adventure, living a great experience, getting to know spectacular routes and attractions of this town that often go unnoticed. The curious nature of this activity will sharpen your senses and your intelligence.

The southernmost municipality of the Valencia Region has over four kilometres of magnificent beaches, some of them of white sand, others are rocky with a blue sea that make diving one of the sensations of the town. It also has a large touristic offer and services with a rich architectural heritage in the urban area, and the spectacular trails runway which were born in the Seco River, a watershed of 19 kilometres. For these reasons, Pilar de la Horadada is the perfect place to celebrate a geocaching event. You enjoy a fascinating activity that combines the pleasure of discovering and travelling with technology.