Let your ears be touched by the Cycle of Concerts of Classical Music in Peñíscola
Publishing date 7/09/2017
Essential appointment for the lovers of classical music. The Cycle of Classical Music City in Peñíscola will take place from 17th to 30th September with the maturity offered by the thirty-three editions. Thank you! Music, maestro!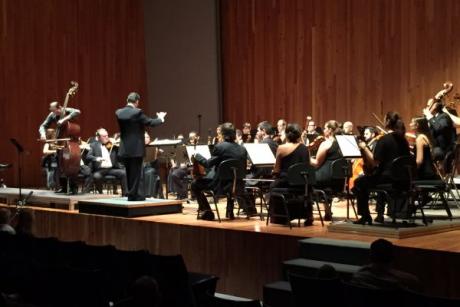 The Church of Santa María, the Gothic Hall of the castle of Peñíscola and the Palace of Congresses turn into perfect stages for the best soloists and groups of camera with which we will say goodbye to summer time.

The XXXIII Cycle of Classical Music City of Peñíscola includes six concerts in the programme from 17th to 30th September, all free but the concert on Saturday 23rd September with Elan Quintet and the closing one on 30th September by the Symphonic Orchestra of Peñíscola to benefit the School of Music of the municipality.

Take the best advantage from your visit and enjoys the local festivities. Eleven days of celebrations which sum up more than 130 acts from 7th to 17th September. Cultural activities, sportive events and activities form the children add to the emotion of the days of the Virgen de Ermitana, the most moving event. Do not miss the "danses" and "dansa- batalla de moros i cristians" and the already traditional parades of Muslims and Christians during the last days of the festivities.
Peñíscola is the ideal place where to get lost. Between the Mediterranean Sea and the Sierra of Irta, it offers the traveller a wide sample of environments. The ancient town centre conserves the footprints of a more remote past, tied to the Pope Luna, and vouches for the importance of the town in the majesty of the castle-fortress. Essential the visit to the extensive beaches and the nice coves.