Come to the Moors & Christians festival in Peñíscola to run
Publishing date 15/09/2014
Peñíscola puts an end to its festivities on September 21st, with an individual time trial ending at the Hermitage of Sant Antoni and sumptuous parades of Moors and Christians. Come to Peñíscola, come to run and enjoy the last days of the festival.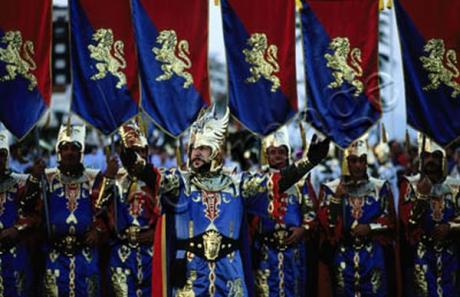 Peñíscola festival finishes with concerts, theater, parades and races. The entertainment events, for locals and visitors to enjoy, occur all week, ranging from tapas tastings, Peñíscola tribal dances and classical music in the El Papa Luna Castle, to the majestic parades of Moors and Christians on Saturday and Sunday.
And finally, more sports. On Sunday 21st September, coinciding with the last day of the festivities, the 1st individual time trial will take place, ending at the Hermitage of Sant Antoni. The race departure is from the Urbanización Nerea and has two modalities: Running and Time Trial; the first modality will start at 09:00 am and the second at 09:30 am. This competition is a challenging journey to be undertaken in the shortest time possible. In the time trial mode you can compete in BTT, Run and Couple Run; all of them are 4 kilometers long and 300 meters of vertical gain. On the other hand, the Trail Running modality is a race of 12 kilometers with 500 meters of vertical gain and different categories.