Castellon's cuisine is uncovered in Sant Mateu and Peniscola
Publishing date 27/09/2016
October hosts the VII Gastronomic Octopus Peniscola Lonja and XIII Gastronomic Days of Sant Mateu.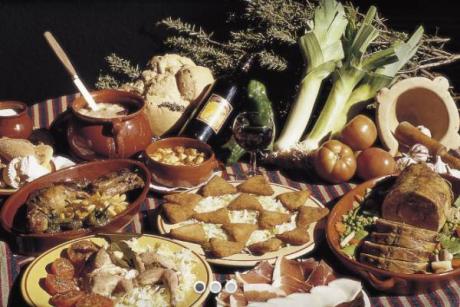 The VII Gastronomic Octopus Peniscola Lonja is presented as a celebration of gastronomy. From the 8th to the 30th of October several establishments in the Castellon town will make available to customers the typical dishes such as 'stews', 'arrossejats' cauldrons, spatters and brochettes and boldest elaborations, as strudel, with a common denominator: octopus.

Octopus is one of the most highlighted products of the gastronomy of Peñíscola, and the chefs in this town, have been preparing for generations in the most varied and rich forms, combined with potatoes, dates or even Greek yogurt without leaving behind the main flavor and personality of the plate. Perhaps these days are the most appropriate to visit Peñíscola and discover its heritage, its beaches, its fishing tradition and flavor to sea.

Meanwhile, the Castellon town of Sant Mateu will be no less and also dedicates weekends and holidays during October to good eating. During the thirteenth edition of the Gastronomic Days of Sant Mateu different restaurants will offer 20 euros closed menus where you can taste the best traditional dishes, such as olleta of Sant Mateu or the typical pastry almond, not to mention the exquisite olive oil of the area.