Adventure and sports a few meters away from the Mediterranean Sea
Publishing date 25/05/2015
If you're a fan of sports, you like swimming, diving, tennis, basketball, and more, this week we have a multitude of plans to offer you! Do not hesitate at all, Valencia is the place to be! Come and practice your favorite sport a few meters away from the Mediterranean Sea!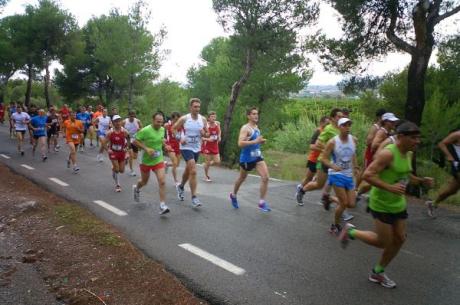 On the one hand, Peñíscola holds its 7th Sports Week, from May 23 to June 7. This old Pope's residence offers the visitors activities for all tastes: from diving in the area of La Porteta in the North Beach, to a basketball league, tennis tournaments, paddle and beach handball, popular races, fishing competitions and popular trekking. There is plenty of activities, find the plan that best suits you by clicking at Peñíscola's 7th Sports Week.
Besides, Castelló hosts the 27th "Pujada al Desert" race, (Pujada al desert means Climb up the Desert), a mid-mountain race 7,800 meters long, on asphalt floor, and a total difference in height of 413 meters. The starting point is located 45 meters above sea level and the arrival point is located at 458 meters height.
And if yours is the night, do not miss the "9th nigh hikers march", taking place in Alcalà de Xivert, a unique opportunity to discover the Murs Crest, the Penyaventosa summit or the Corral de Xerta by moonlight.