Reebok Spartan Race, the best obstacle race in the world
Publishing date 17/11/2015
Next Saturday the 28th of November, Reebok Spartan Race will end a year full of successful tests and it will be the last chance to conquer the so desired Trifecta in Spain. Apart from this great event, the fantastic Festival Spartan Juniors will also play its part in the show, a great opportunity designed for the youngest ones. Our kids will have the chance of proving their luck with the obstacles on their own or teaming up and always with the best offer of healthy food. Take part in it or cheer the other ones up, fun is guaranteed!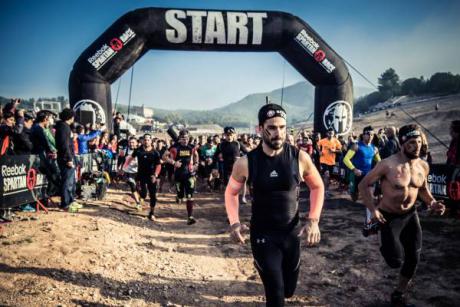 This epic journey will take place in the town of Paterna, where the participants will test their skills either by the Sprint modality (over 5 km and with more than 15 obstacles) or the Super one (with over 15 km and more than 25 obstacles). According to Outside magazine (2012), the Spartan Race is the best obstacle race in the world and every year there are more and more participants desiring to release their warrior spirit by one of the most exciting competitions. Anyone can take part in a Spartan Race. You only have to be over 16 years to participate in the Sprint modality and 18 for categories Super and Beast. In the Spartan Race, participants start running in turns and in groups of around 150.250 athletes, depending on the circuit. There will be a new turn every 15 minutes after the first one. If you want to participate in the Elite turn, you'll have to start running at 9 am and you'll be competing against the best ones. The winner will do the whole circuit in about 65 minutes. The last runner ill get to the end line after 3 hours. A chip will constantly time you, so you can check your exact results at the end of the race.

Conquer the so desired Trifecta, the trophy for all those athletes completing the three Spartan distances (Sprint, Super and Beast) and, if you intend to go with your family, do not lose the opportunity of coming by the fantastic Spartan Juniors festival. Do not forget to bring your printed registration in order to avoid waiting on the line.