Oropesa del Mar ―a complete family destination for everyone.
Publishing date 2/03/2016
The privileged geographical and natural conditions of Oropesa del Mar and its strategic position between the sea and the mountain offer endless possibilities to enjoy a lovely stay. This beautiful and historical municipality in the province of Castellón combines relaxation, culture and fun for all ages. Come on, Oropesa awaits!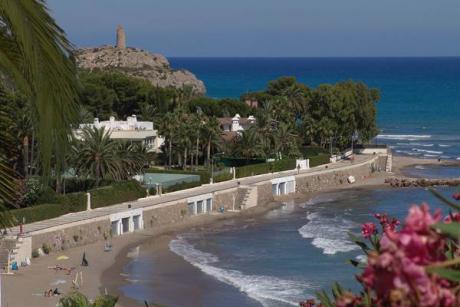 Visit places such as El Mirador on top of Monte del Bovalar, where you'll be able to see the islands belonging to Parque Natural de las Islas Columbretes on a sunny day. From the green way on the coast you can also make out the Iberian settlement in Orpesa la Vella, the Moorish castle or the mighty Torre del Rey. Take part in all kinds of popular activities such as the 1st Roller Maratón Playas de Castellón Internacional, an event that will take place on the 12th and 13th of March. You could also practice some of the activities offered during the weekend in the sailing club.

In Oropesa del Mar, you'll hear about amazing cannon battles between pirates and will get the chance to see the remains of many different cultures while you walk or ride your bike all through the beautiful routes that cover this natural area. You will also be able to practice all kinds of sport ashore and at sea, walk around while you enjoy the sun or rest on the fine sand in one of its wide beaches and dream coves. Taste its excellent gastronomy combining the best sea products with land resources, enjoy yourself in any of the eight wonderful amusement parks and take part in endless events during the whole year.