The 15th International Puppet Festival in Oropesa del Mar
Publishing date 11/07/2017
Year after year, during July and August, the International Puppet Festival arrives in Oropesa del Mar. For a week, the youngest will have great fun at the shows of national and international companies. Bring your children along!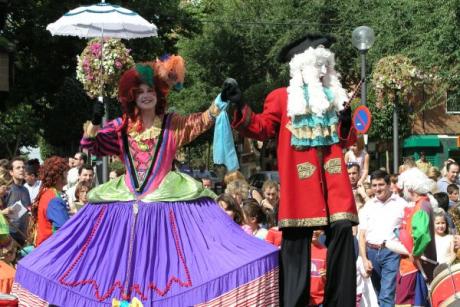 Families with children find a perfect plan here. The puppet festival, which annually invites the summer of Oropesa del Mar (Castellón), takes place from July 20th to July 24th. The XV Festival Internacional de Títeres will enchant us with performances where you can marvel at the different techniques of puppet animation. Among them are: dolls, esperpentos, shadows, flat silhouettes with high-quality mechanisms, "Marottes", marionettes and recycled objects that support the animation.

Some of the offers of this year "For 15 years already" are the parades "Locos por la música" (passion for music), "For +", especially for children around 9 months old, "Astokillo", "La gallina de los huevos De oro "(the chicken of the golden eggs)," Cabeza de Dragón "(the head of the dragon) and many more.

And if you're already there, you can also experience the "Historias fascinantes de la Torre del Rey" (the fascinating stories of Torre del Rey), exclusively for children aged between 7 and 12 years. The departure begins at the tourist office of La Playa de la Concha and the Torre del Rey. You will hear exciting stories of the tower (El Torre) and the pirates.
Ah, Oropesa del Mar. Just over two kilometres from a pristine sand and pebble beach with an excellent rocky seabed, perfect for practicing underwater fishing and diving. Enjoy a bustling, urban beach of the finest sand, equipped with all sorts of services. Moving South, the coast becomes rugged and the cliffs are the same as those of "Sierra de Oropesa", which however lose their roughness when Benicàssim releases the secluded beaches such as "Les Playetes de Beliver" and "La Renegá".