Orihuela goes back to the Middle Ages
Publishing date 26/01/2015
Orihuela celebrates this weekend its traditional Medieval Market, considered the longest in Spain. Witches, wizards, elves, dragons, camels and horses come together there. Come and enjoy ancient Orihuela.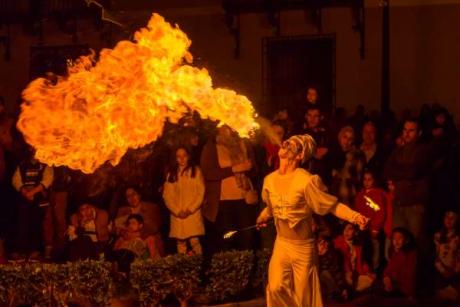 The largest Medieval Market in Spain extends throughout the old town, from the Arco de Santo Domingo to the Plaza de Santiago, turning Orihuela into a city of fairytales, knights and princesses.

On the 30th and 31st of January, and the 1st of February, you can enjoy falconry shows, flying bird workshops, human castles, dances, tastings and jousting...

Don't wait for people to tell you, if you want to go back the Middle Ages, come to Orihuela and visit the Medieval Market.