Onda displays its great shopping at the Fira de Sant Miquel
Publishing date 15/09/2016
More than 45 businesses will participate in the XV Fira de Sant Miquel craft, trade and gastronomy, to be held on 23rd, 24th and 25th of September.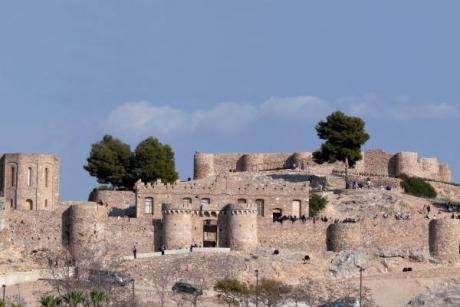 Itinerant animations, musical performances, craft workshops and fashion shows enliven the Castellón town of Onda during the XV Fira de Sant Miquel craft, trade and gastronomy, to be held in the coming days 23rd, 24th and 25th of September and where more than 45 participating merchants will display the best of their products. The weekend in Onda is promising.

El Raval de Sant Josep, streets San Roque, San Miguel, Calatrava, Plaza El Pla and Font de Dins will dress up for this urban fair that every year rebrands itself while maintaining its essence. Visitors savor the creations of great chefs who cook live in their sixties 'food trucks' all around the fair.

The official opening of the Fira de Sant Miquel is Friday, at 19:30, with a traditional parade. At 22:30 hours the final of the Rock Contest will be held at Rellamp Live Onda. On Saturday 24th, in addition to the intense commercial offer, there will be a photocall with l'Art de la Llum in the Raval, a display of virtual reality with Amazing City, a fashion show to benefit the AECC and music performances throughout the afternoon. On Sunday 25th, attendees can enjoy more musical performances, fashion shows, Caritas benefits and the festival of 'big bands' by Onda Big Band and Big Band Teruel.

Onda is one of the largest areas of production and sale of ceramics in the world. Undoubtedly, this product will be one of the stars of the show. In addition to the event, Onda has three cultural sites of great interest: the Museum of Natural History, Castle Onda and Manolo Safont Tile Museum.